Roy Orbison Jr is a father to a baby boy named Bo
10 March 2018, 13:44 | Updated: 10 March 2018, 13:48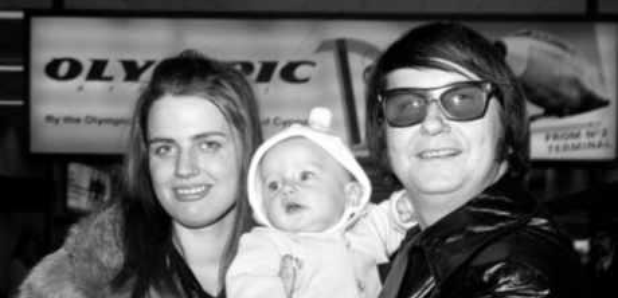 There's a new Orbison in town...
Roy Orbison Jr - the son of late rock icon Roy Orbison has become a father for the second time with wife Asa.
Bo Alexander Orbison was born on Friday, February 9, reports People magazine. The baby boy follows Roy Orbison III's birth in March 2016.
"Family is doing great and big brother Roy is the best big brother!", the couple said.
New People Magazine Article on our baby boy, Bo Alexander Orbison! See the pics of #RoyOrbison 's grandson! #People #PeopleMagazine #BoOrbison #RoyOrbisonJr https://t.co/kdSNkB8CmN

— Roy Orbison Jr (@Royorbisonjr) March 10, 2018
Bo's name is a nod to Orbison Jr's late mother Barbara Orbison, who was married to Roy Snr from 1969 until his death in 1988. Barbara passed away in 2011 at the age of 61.
Orbison Jr, 47, and his wife met in Stockholm, shortly after Barbara's death. "I was very alone in life," he told People. Then he met Asa "and I went from the darkness to the light," he added. "Life has been bright and sunny ever since."
Roy Orbison Jr's godparents were country legends Johnny Cash and June Carter Cash, and he is a musician in his own right. He has also worked on several retrospectives of his father's life, including albums, films and books.
He has also promoted the upcoming Roy Orbison hologram tour, which is launching next month. Watch a clip of the show below: