Sam Ryder facts: Eurovision singer's age, TikTok career, songs, and girlfriend revealed
11 May 2022, 13:25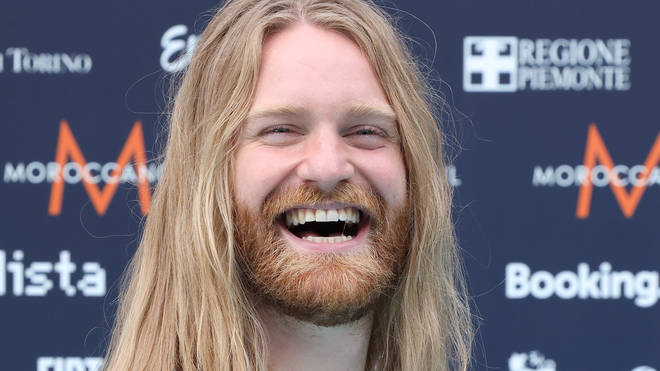 Sam Ryder is a familiar face for TikTok users, but he'll be a newcomer to millions as they watch him represent the UK at Eurovision 2022.
Sam Ryder will be performing his song 'Space Man' at the contest in Italy, where he is surprisingly tipped to be in with a shot at the big prize, something the UK hasn't come close to for well over a decade and a half.
But who is Sam and what has he been up to so far? Here's a simple explainer:
Who is Sam Ryder?

Sam Ryder is an English singer, songwriter and social media star.

He first found fame through TikTok, after posting music covers during the first lockdown in the COVID-19 pandemic in 2020.

He made his debut as a singer and guitarist back in 2009. He co-founded the band The Morning After, and released two studio albums.

In 2012, he became band Blessed by a Broken Heart's lead singer, but they split a year later.

After a stint as frontman for the American rock band Close Your Eyes, he left them in 2014.

In 2016, he travelled to Nashville to record a solo album, but it was never released.

He rose to prominence through TikTok in 2020, when he began posting his music covers. He found new celebrity fans in the likes of Sia, Justin Bieber, Alicia Keys and Elton John, and by the end of the year, he became the most-followed UK artist on the platform.

Sam soon signed a record contract with Parlophone, and in 2021, he released his debut EP, The Sun's Gonna Rise, followed by a sold-out tour.

His songs include 'Whirlwind', 'Tiny Riot', 'July' and 'More'.

How old is Sam Ryder and where is he from?

Sam Ryder was born in Essex, and he attended the St John Payne Catholic School in Chelmsford between 2000 and 2007.

He was born on June 25, 1989, and he celebrated his 32nd birthday in 2021.

He began singing as a child, and was inspired to pursue a career in music after seeing the Canadian rock band Sum 41.

Is Sam Ryder married?

Sam is thought to be in a relationship with partner Lois, who he opened a café with together in 2017.