Sam Smith faces backlash from fans for saying he doesn't like Michael Jackson
12 August 2018, 12:01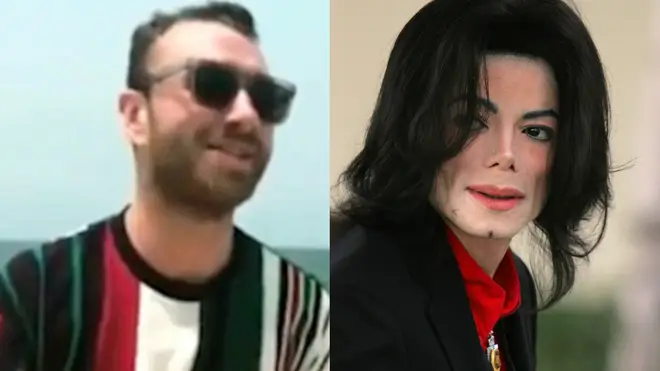 The English singer was filmed saying he wasn't a fan of the late King of Pop.
Sam Smith has been criticised by angry fans after admitting he "doesn't like" Michael Jackson.
The 'Stay With Me' was seen saying "I don't like Michael Jackson but this is a good song", while listening to a classic Jackson track during a boat trip with fellow singer Adam Lambert.
Adam later deleted the clip on Instagram, but it still saw plenty of Jackson fans venting their anger on Twitter.
"Here is the thing if you say 'I don't like Michael Jackson's music' I can tolerate it, but if you say 'You don't like MJ' its personal! Did you ever even meet him?' said one fan.
Another added: "This probably sounds like an over exaggeration but Sam Smith should be forced into apologizing for saying he doesn't like Michael Jackson."
"Yes Sam Smith can have his opinion, of course. But you can't just say 'I don't like Michael Jackson', you have to say 'I'm very sorry but Michael Jackson's songs aren't my fave.' That's it. Pay some respect to the ultimate LEGEND and forever #1 of billions," a third fan wrote.
Others rushed to defend Sam, with one user saying: "Sam Smith saying he doesn't like Michael Jackson doesn't mean anything! God I can list so many good artists that I don't like their music and it's MY opinion. He shouldn't pretend to like everyone's music because he's famous.. he wasn't even hating!"
Another said: "Okay but in all seriousness, I don't know why people would drag Sam Smith for not liking Michael Jackson. not everyone has to like every celebrity. It's so dumb to start drama over. We are all human. Just don't bring attention to it."
Earlier this year, it was revealed that Sam Smith had two unreleased albums from the beginning of his career, but that he has no plans to release them.