Sara Bareilles reflects on duet with Sir Elton John ahead of Waitress West End debut
24 January 2020, 19:18 | Updated: 21 February 2020, 11:21
Sara Bareilles will make her West End debut on Monday night, January 27, at the Adelphi Theatre in London, but the singer and actress has taken time to reflect on all of her huge career highlights in the run-up to the show.
Sara has collaborated with several stars over the years, from Sir Elton John to Alicia Keys, something the musical theatre star compared to a "dream".
Speaking exclusively to Smooth Radio on the Adelphi Theatre stage, Sara said: "It's amazing to be around people who have inspired you in any capacity and then to collaborate with your musical heroes is something you're just so lucky to experience.
"Doing a duet with Carole King for example. That's something I would have dreamed up in some fantasy world and so, you know, I'm happy to report I can't think of a time where someone didn't live up to my hopes for them.
"So I've met really incredible people who are also extraordinary artists who have inspired me so I'm very lucky."
Sara's release of 'Love Song' also became a huge hit and still gets regular radio play and the music video views online are still rising in 2020, amassing 95 million YouTube hits despite only being uploaded to the site two years after the song was released.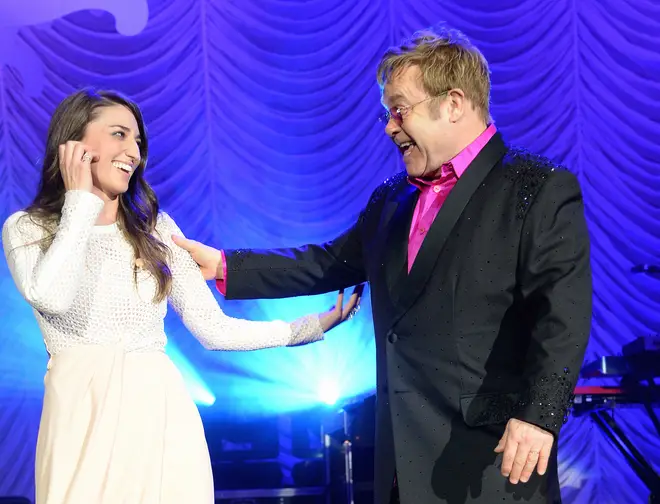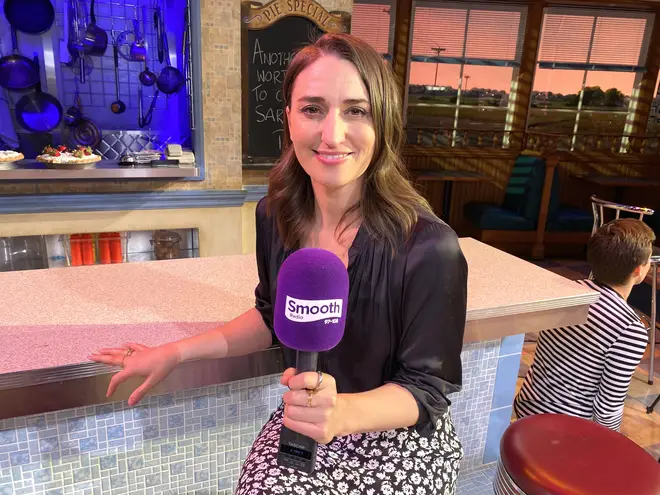 Sara Bareilles and Sir Elton John - Gravity (Duet)
Reflecting on 'Love Song's' success, Sara gushed: "It's awesome. I'm thrilled about it. You make your body of work and I'm someone who's very one foot in front of the other and you can't get consumed with the world at large and then so when something resonates and then actually has longevity, that's a really special gift!"
'Love Song' reached number one in 22 countries around the world from her debut album Little Voice.
Fans of Sara will now get to see her take on the lead role of Jenna in Waitress, a musical Sara wrote the music and lyrics for.
Excited for her West End debut, Sara was unsure how it would go, smiling: "Well, I don't know yet. I'll let you know on Monday 27. I imagine it's going to be really beautiful.
"I mean, it's been such an incredible journey with this show and so to get to come at this stage and to be with my best friend Gavin [Creel] and join this incredible company… I'm just really excited."
Having played Jenna on Broadway, Sara already knows the role inside out, but noted there have been a few small changes to adapt the show for London.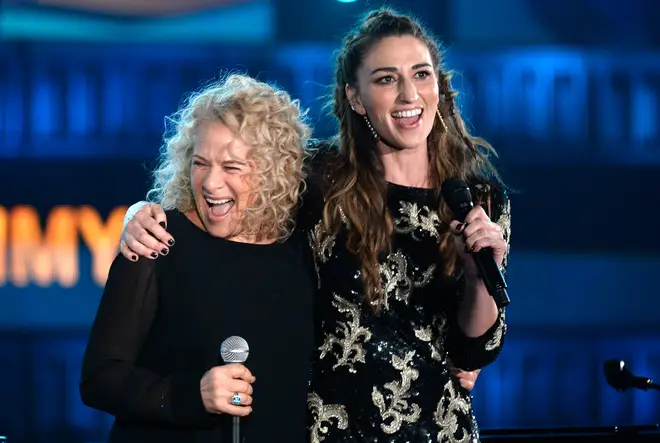 Sara Bareilles on making her West End debut in Waitress The Musical London | Smooth Radio Interview
Sara explained: "We were pretty meticulous about wanting to transfer that production – because we, understandably, worked very hard to make that production feel like it worked well.
"I think there's only a couple of little things and it's really from the logistics standpoint that this stage is slightly different so things are a little bit shifted. But really, the heart and soul of the show is exactly the same.
"It's going to be beautiful. I love this show. I'm so grateful that I get a chance to tell the story again. This will be the fourth time I've done it, so every time I come into the show there's something new that I take away from the experience. So I'm really excited."
Waitress fans have also taken part in Waitress karaoke which sees members of the audience selected to take part in a song from the show.
Sara said: "The karaoke is one of the great ideas that we had. I think we were just experiencing the incredible fan community. I mean, all of you out there watching… unbelievable!
Waitress The Musical London | Official Trailer
"Just the voracious appetite for the show. So we were always trying to think of ways to break down the fourth wall and invite them into the world of Waitress and that was one of the great ideas that came out of that and so it was really fun."
Sara, 40, went on to offer advice to those who are looking to get a foot in the musical theatre door.
Noting the many auditions and rejections for roles, Sara told Smooth Radio: "I think it's important that you understand that you are not being rejected. It's a really hard business.
"That is sort of the ugly toothy part of it that you have to be able to know who you are and know your self-worth separate and aside from whether you're booking the jobs. Because I think it can be very poisonous that way."
Sara added: "But I think you've just got to keep one foot in front of the other, surround yourself with good people and remember that it's play. That there's love and you do it because you love it. And keep going!"
Sara Bareilles and co-star Gavin Creel have extended their West End for two weeks longer than planned, and will continue with the show until March 21.