Watch Sinead O'Connor's rise and fall in trailer for Oscar-tipped documentary 'Nothing Compares'
20 September 2022, 14:30 | Updated: 20 September 2022, 14:51
The trailer for Sinead O'Connor's highly anticipated official documentary 'Nothing Compares' has been released and its sensational.
The 55-year-old Irish star is the subject of the Oscar-tipped documentary which covers her meteoric rise to fame before her spectacular fall from grace.
Nothing Compares is directed by Kathryn Ferguson according to the press release, explores how O'Connor "used her voice at the height of her stardom before her iconoclastic personality led to her exile from the pop mainstream."
The film, which heavily features Sinead's insight into her life and career, sees her talk about the highly controversial moment she ripped up a picture of Pope John Paul II live on SNL, and its incredible aftermath.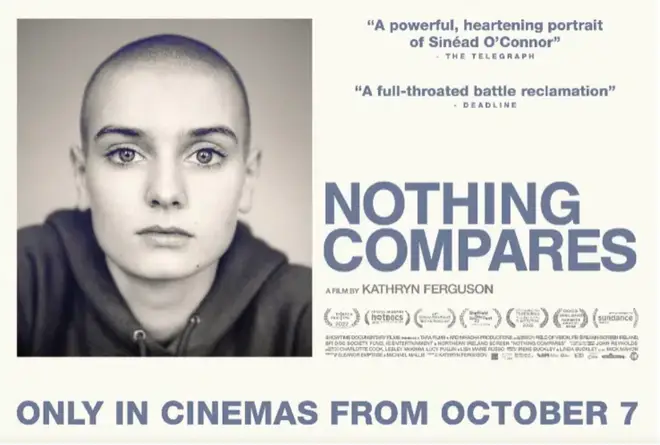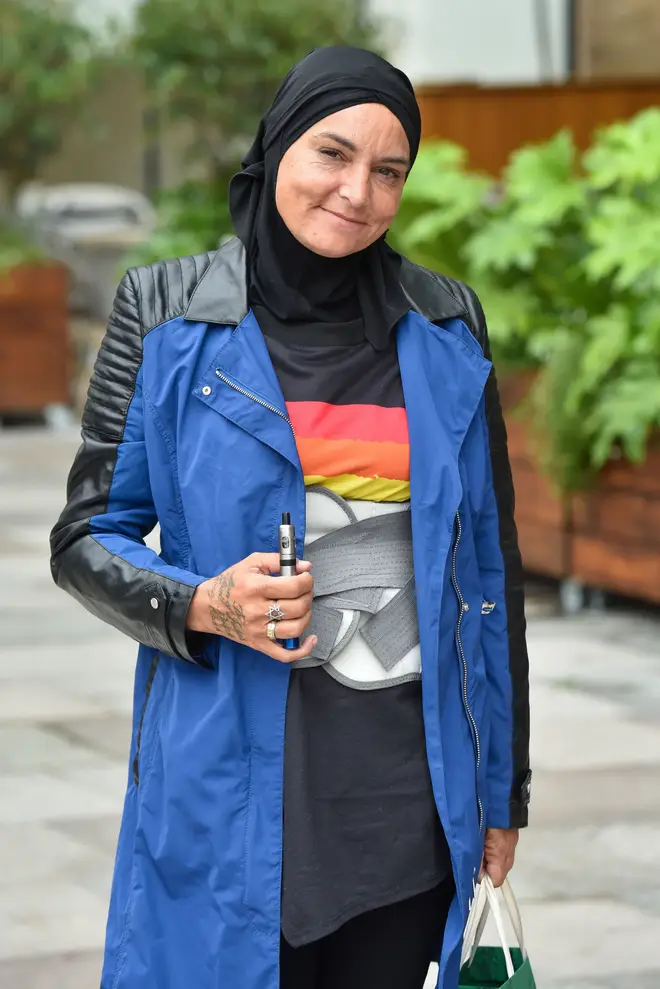 "I had come across an article about families who had been trying to lodge complaints against the church for sexual abuse and were being silenced," the singer explained. "Basically everything I had been raised to believe was a lie."
The revelation lead O'Connor to perform Bob Marley's 'War' acapella on the late night TV show in October 1992, before ripping up a picture of the pope, saying "fight the real enemy."
The world went into uproar. NBC reported that over a thousand angry callers contacted the network and the following week saw actor Joe Pesci condemn O'Connor on the same show.
But that was only the beginning. Defamation League and the National Ethnic Coalition of Organisations hired steam-rollers to crush thousands of copies of her album outside her record label's office, Frank Sinatra branded the singer "one stupid broad" and even Madonna condemned the star.
The trailer for 'Nothing Compares' opens with heart-wrenching footage of the moment the singer was booed off the stage at a Bob Dylan tribute concert in Madison Square Garden, the emotion on her face clearly visible.
Watch the trailer for Nothing Compares below:
Watch the trailer for Sinead O'Connor documentary Nothing Compares
Sinead stands strong in the documentary, saying it was her duty to use her platform to speak out.
"I wasn't thinking to myself, I must be strong," she said. "I didn't know I was strong. An artist's job is sometimes to create the difficult conversations that need to be had. That's what art is for."
O'Connor also spoke about the picture incident in her 2021 book, Rememberings.
"A lot of people say or think that tearing up the pope's photo derailed my career," she said.
"That's not how I feel about it. I feel that having a number-one record derailed my career and my tearing the photo put me back on the right track."
Nothing Compares will be available in cinemas in the UK and Ireland from October 7.