Who is Skunk Anansie singer Skin and is she on The Masked Singer?
25 January 2020, 15:55 | Updated: 23 December 2020, 11:05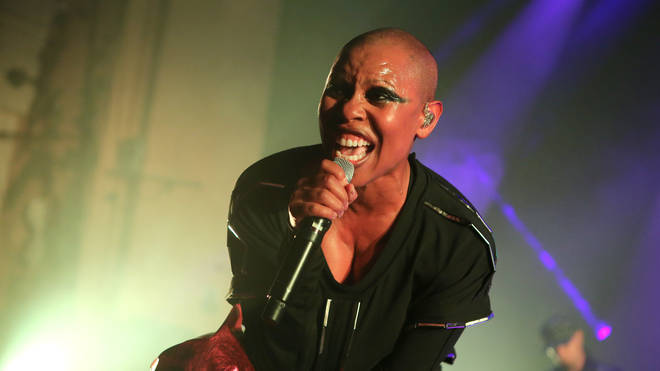 Skin was one of the most exciting performers of the 1990s Britpop indie movement, as the lead singer of Skunk Anansie.
Still performing today, Brixton-born Skin is rumoured to be taking part in the first series of The Masked Singer in the UK.
But who is Skin and is she really behind the Duck's mask? Here's all you need to know:
Who is Skin and what is her real name?

Born Deborah Anne Dyer, Skin is a British singer-songwriter, DJ, and model.

She is best known as the lead singer of rock band Skunk Anansie, who scored hits including 'All I Want' and 'Hedonism' in the 1990s.

Skin has also released two solo albums, and appeared on the judging panel of the Italian version of The X Factor.

How old is Skin?

Skin performing in 2019. Picture: Getty

Skin was born in Brixton, London on August 3, 1967.

She celebrated her 52nd birthday in 2019.

Is Skin married?

Skin is openly bisexual, and in 2013 she entered into a civil partnership with partner Christiana Wyly, daughter of American billionaire Sam Wyly.

However, she and Wyly split in 2015.

Is Skin on The Masked Singer?

On The Masked Singer, fans have speculated that Duck is actually Skin, due to the celebrity's distinctive voice and clues.

Duck has said that they once had 850,000 people sing happy birthday to them, and that they once sang it to someone very significant.

This clue may allude to the time over 800,000 Polish fans sang happy birthday to Skin at her band's biggest gigs, and that she was close friends with David Bowie.