Slade split up after 57 years, with drummer Don Powell 'sacked by email'
6 February 2020, 14:16 | Updated: 11 February 2020, 09:29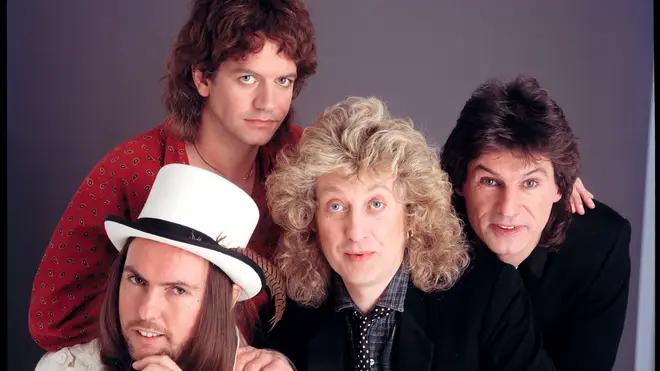 Slade have reportedly come to an unceremonious end, with drummer Don Powell claiming he has been sacked by email.
Powell, the drummer with the glam rock band legends for 57 years, has said he has been fired from the group by guitarist Dave Hill.
"It is with great sadness and regret that Don needs to inform his fans that he now is no longer a member of Dave Hill's Slade," reads a statement posted on Powell's website.
"Dave has sent Don a cold email to inform him that his services are no longer required, after working together and being friends since 1963."
However, Hill disputes Powell's story, writing on Facebook: "I am sad to announce that Don and I will no longer be working together.
"Our parting of the ways has not come out of the blue and his announcement is not accurate. I wish Don every success in his future efforts. I will, of course, carry on and look forward to many future performances and meeting fans."
Hill and Powell were originally members of a different band called the Vendors, and later joined up as the N Betweens with singer Noddy Holder and bassist Jim Lea.
Slade - Coz I Luv You (1971) HD 0815007
They later changed their name to Slade, and became one of the biggest UK bands of the 1970s, scoring six UK number one singles between 1971 and 1973.
After a brief split in 1992, when Holder and Lea quit, Powell and Hill continued with new members as Slade II.
Powell had been unable to perform at recent Slade gigs due to a leg injury, saying last year: "I just can't do the tour in case I have a relapse with my knee/leg problem."
Powell has since announced a new Slade spinoff, called Don Powell's Slade, featuring former Slade II bassist Craig Fenney. Meanwhile, Hill will continue to lead Slade, who removed the name Slade II in 2002.