Sophie Ellis-Bextor facts: Singer's age, husband, children, songs and height revealed
1 October 2021, 10:07 | Updated: 19 January 2022, 17:03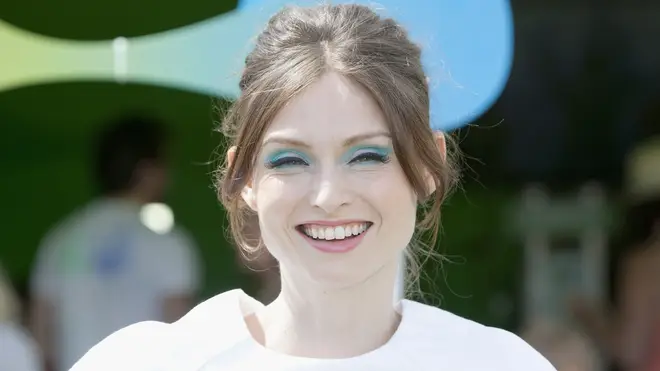 Sophie Ellis-Bextor became one of the biggest popstars around when she burst onto the music scene in the early 2000s with her infectious dancefloor anthems.
Sophie has since released six studio albums and entertained the nation during the 2020 COVID-19 pandemic with her Kitchen Disco Live performances from her house with her cute family.
Here are all the important facts about the talented musician:
How old is Sophie Ellis-Bextor and who are her parents?

Sophie Ellis-Bextor and her mum Janet Ellis. Picture: Getty

Sophie was born on April 10, 1979. She celebrated her 42nd birthday in 2021.

Her parents are Janet Ellis - a famous children's TV presenter who hosted Blue Peter - and Robin Bextor, a film producer and director. However, her parents ssplit when she was four years old.

What are Sophie Ellis-Bextor's biggest songs?

Spiller - Groovejet (If This Ain't Love)

Sophie began her music career as the singer of the indie band Theaudience in 1996, and they scored a couple of top 40 hits. Her father also directed some of their music videos.

After the band's split, she sang vocals for 'Groovejet (If This Ain't Love)' by Italian DJ Spiller. The song was a massive number one single in 2000, famously beating Victoria Beckham's first single to the top spot.

Sophie Ellis-Bextor - Take Me Home

Since then, her biggest songs include:

- Take Me Home

- Murder on the Dancefloor

- Get Over You

- Music Gets the Best of Me

- Catch You

- Heartbreak (Make Me a Dancer) - with Freemasons

Who is Sophie Ellis-Bextor's husband and how many children does she have?

Sophie Ellis-Bextor and her husband Richard Jones. Picture: Getty

In 2005, Sophie married The Feeling bassist Richard Jones. Jones said that "something kind of smacked us in the face. The chemistry was incredible – it was like nothing I've ever experienced."

They have five sons together: Sonny, 16, Kit, 12, Ray, eight, Jesse, five, and two-year-old Mickey.

Sophie and her kids can often be seen having a right giggle while singing some karaoke favourites from the comfort of their own home on her Instagram and YouTube pages.

How tall is Sophie Ellis-Bextor?

Sophie is thought to stand at 5ft 8 ½ (174 cm) tall.