Susan Boyle: Britain's Got Talent star's age, net worth, and the audition that shook the world
12 April 2019, 14:39 | Updated: 12 April 2019, 14:41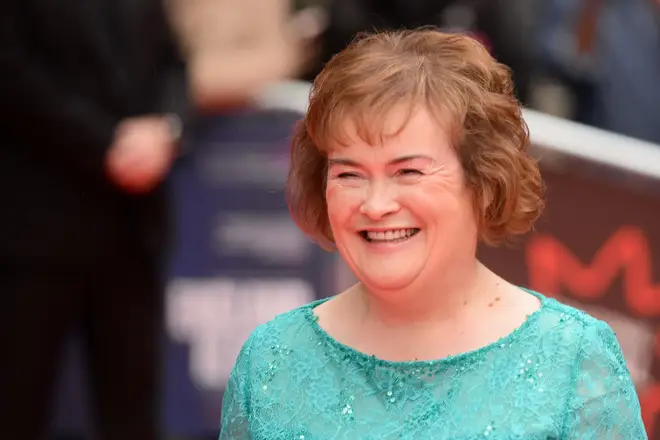 Susan Boyle surprised the world with her Britain's Got Talent audition TEN years ago.
Her momentous underdog audition singing 'I Dreamed a Dream' on Britain's Got Talent gained her instant recognition across the world.
Here's everything you need to know about the singer:
Susan Boyle age: how old is the singer?

Susan Boyle was born on April 1, 1961. She will celebrate her 59th birthday in 2019.

Born in Blackburn, West Lothian, Susan was the daughter of miner and veteran Patrick, and her mother Bridget was a shorthand typist.

Susan Boyle on Britain's Got Talent: The moment that changed her life

Susan Boyle - Britains Got Talent 2009 Episode 1 - Saturday 11th April | HD High Quality

Susan auditioned for the third series of Britain's Got Talent in 2009.

In her first audition she wowed the judges and audience with the song 'I Dreamed a Dream' from Les Misérables. She went on to the final and finished in second place behind dance group Diversity.

Her audition video was named YouTube's most watched video of 2009, having clocked up 120 million views. The video currently stands at over 234 million views on YouTube alone.

Susan Boyle's net worth: how much has she made?

The pop-opera singer's net worth is estimated to be around £22 million.

After Britain's Got Talent: I Dreamed a Dream and other albums

Picture: Getty Images

Susan went on to record her first album I Dreamed a Dream in 2009 after her Britain's Got Talent success. It became the fastest selling UK debut album of all time (to that date).

She has since recorded another six albums:
– The Gift (2010)
– Someone to Watch Over Me (2011)
– Standing Ovation: The Greatest Songs from the Stage (2012)
– Home for Christmas (2013)
– Hope (2014)
– A Wonderful World (2016)

Susan Boyle's husband: is she married?

Susan Boyle has never been married.

She lives in her family home in Blackburn, remains an active part of the local community and volunteers at her local church.

What is Susan Boyle doing now?

In January 2019, Susan competed on America's Got Talent: The Champions.

She was given a golden buzzer from judge Mel B which sent her straight through to the finals.

Fellow judge Simon Cowell said: "I cannot think of any other contestant who has defined this show better than you. You are the one. You made a huge difference to a lot of people's lives and I am absolutely thrilled you are here."