'Swing Low, Sweet Chariot' anthem faces ban after Rugby Football Union orders slavery link review
19 June 2020, 15:52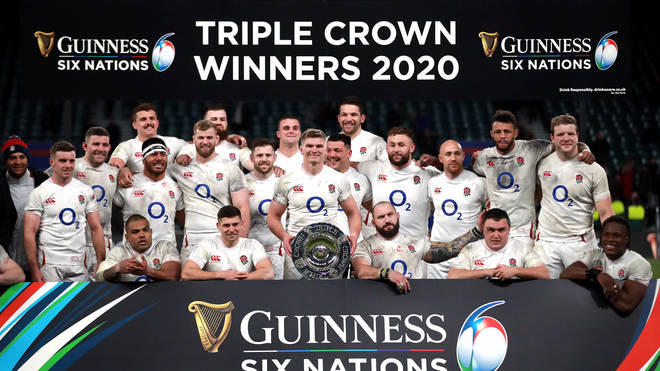 The Rugby Football Union (RFU) is reviewing England fans' use of 'Swing Low, Sweet Chariot', saying its links with slavery may prompt a ban.
A spokesperson for English rugby's governing body said the organisation needs to do more to "grow awareness", saying: "We need to do more to achieve diversity.
"And we are determined to accelerate change and grow awareness. The 'Swing Low, Sweet Chariot' song has long been part of the culture of rugby and is sung by many who have no awareness of its origins or its sensitivities.
"We are reviewing its historical context and our role in educating fans to make informed decisions."
The song was cheered at rugby stadiums in the 1980s, with the first well-known use of the song at an England match at Twickenham in 1987, when Martin 'Chariots' Offiah played in the Middlesex Sevens tournament.
It is thought 'Swing Low, Sweet Chariot' was written in the mid-19th century by Wallace Willis, who was a slave.
Former rugby player Martin welcomed the RFU review, but does not want the song banned, telling Radio 5 live: "The song is not really what the issue is here - the issue is about diversity and inclusion.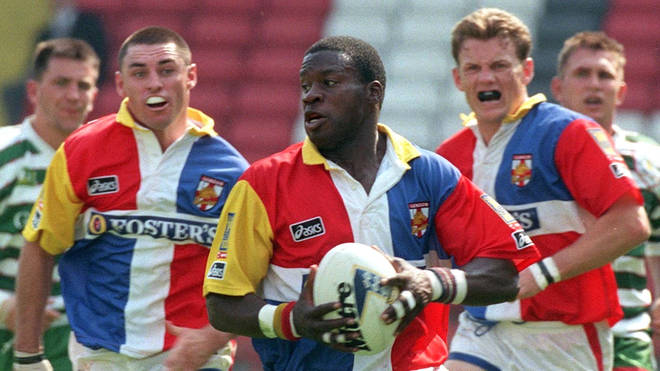 "I think this is the first step as we progress towards change. It's definitely an emotional piece of music, very emotive, it stirs up feelings and that's probably something to do with its history.
"That history is probably not that well known by a lot of people in the UK. I champion the RFU reviewing it, I wouldn't support the banning of such a song. When you do try to ban things like that it just makes the song more divisive.
"If this review leads to the RFU putting a positive spin on this song, engaging with ethnic communities, looking at the rooms where decisions are made in the RFU and addressing those issues, that's what we actually want."
Prime Minister Boris Johnson also said the song should not be banned, adding: "Frankly I think what people need to do is focus less on the symbols of discrimination... all these issues that people are now raising to do with statues and songs and so on - I can see why they're very emotive, I understand that.
"But what I want to focus on is the substance of the issue. I certainly don't think there should be any sort of prohibition on singing.
"Nobody, as far as I'm concerned, seems to know the words. Before we start complaining about Swing Low, Sweet Chariot I'd like to know what the rest of the words are."