Tammi Terrell: The tragic life story of a Motown singer and how Marvin Gaye never got over her death
21 July 2020, 17:17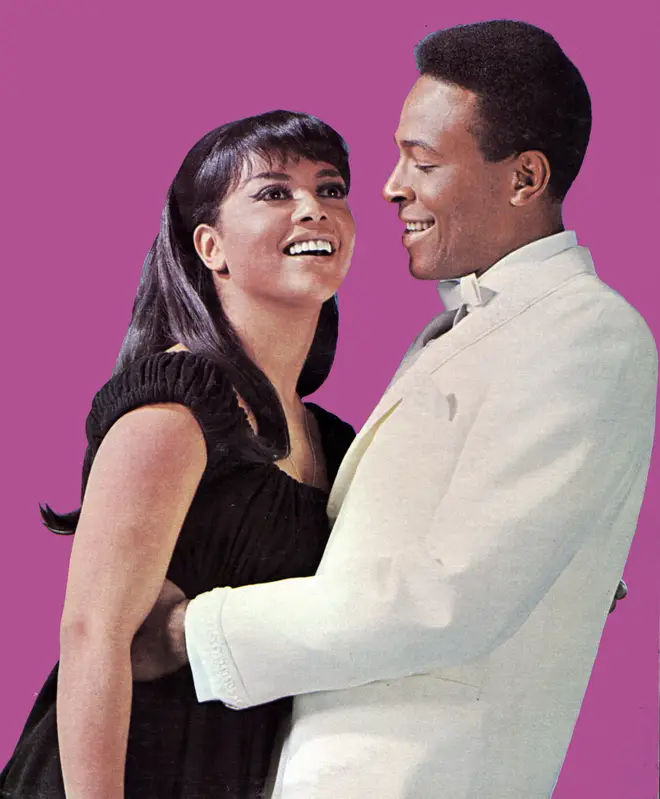 Tammi Terrell was one of the most popular singers of Motown's early hit factory in the 1960s, particularly with her duet partner and close friend Marvin Gaye.
However, Tammi is arguably forgotten in comparison to other Motown stars such as Diana Ross and Gladys Knight, largely down to her untimely death at the age of 24 in 1970.
An undoubted talent, we can only imagine what she may have gone on to do if she had been better luck in her personal life and health. Here is her story:
Who was Tammi Terrell?

Tammi Terrell. Picture: Getty

Tammi Terrell was an American singer, best known as one of the leading stars for Motown Records during the 1960s, and for her duets with Marvin Gaye.

Her career began as a teenager, recording for Scepter/Wand Records, before spending two years as a member of James Brown's live show.

She also recorded briefly for Checker Records, before signing with Motown in 1965.

Alongside Gaye, Terrell scored several big hits, including 'Ain't No Mountain High Enough' 'Ain't Nothing Like the Real Thing' and 'You're All I Need to Get By'.

What are her most famous songs?

Ain't No Mountain High Enough (extra HQ) - Marvin Gaye & Tammi Terrell

Among her biggest hits included:

- I Cried

- Ain't No Mountain High Enough (with Marvin Gaye)

- Your Precious Love (with Marvin Gaye)

- If I Could Build My Whole World Around You (with Marvin Gaye)

- If This World Were Mine (with Marvin Gaye)

- Ain't Nothing Like the Real Thing (with Marvin Gaye)

- You're All I Need to Get By (with Marvin Gaye)

- Keep On Lovin' Me Honey (with Marvin Gaye)

- Good Lovin' Ain't Easy to Come By (with Marvin Gaye)

- Come On and See Me

You're All I Need To Get By - Marvin Gaye and Tammi Terrell

She had abusive relationships with James Brown and David Ruffin

James Brown. Picture: Getty

In an episode of music documentary series Unsung, it was revealed that Terrell suffered from health, mental and physical trauma after being raped when she was a teenager on her way home from school by three boys.

In 1962, a 17-year-old Terrell became involved in an abusive relationship with singer James Brown, who was 12 years older than her.

One night in 1963, Terrell left Brown, after he assaulted her for not watching his entire performance.

Bobby Bennett, a former member of the Famous Flames, witnessed the incident, saying: "He beat Tammi Terrell terrible. She was bleeding, shedding blood. Tammi left him because she didn't want her butt whipped."

In 1966, Terrell then started a romance with The Temptations lead singer David Ruffin. That year, Terrell accepted Ruffin's marriage proposal.

David Ruffin Of The Temptations. Picture: Getty

After Terrell announced their engagement onstage, she discovered that he was already married. Ruffin had a wife, three children, and another girlfriend in Detroit.

This and Ruffin's drug addiction led to several violent arguments. In 1967, Terrell ended their relationship after Ruffin hit her in the head with his motorcycle helmet.

She was diagnosed with cancer at a young age

Picture: Getty

When Tammi Terrell had become a star, she continued to suffer from migraines and headaches she had since childhood.

On October 14, 1967, while performing 'Your Precious Love' with Marvin Gaye at Hampden–Sydney College, Virginia, she collapsed into Gaye's arms onstage.

Doctors soon diagnosed a malignant tumour on the right side of her brain. She underwent brain surgery in early 1968.

After recovering from her first surgery, she continued recording and performing live. Despite her optimism, her tumour worsened, and needed more surgeries.

By 1969, Terrell had retired from live performances on orders by doctors and was too ill to record new music.

It was claimed that Valerie Simpson had to step in for Terrell for her third album with Gaye, Easy. Gaye later said this was "another moneymaking scheme on BG's [Berry Gordy's] part".

However, Simpson claimed that the ailing Terrell was brought into the studio when she was strong enough to record over Simpson's guide vocals.

In 1969, Terrell made her final public appearance at the Apollo Theater, where Marvin Gaye was performing. When Gaye spotted Terrell, he rushed to her side and the duo began singing 'You're All I Need to Get By', and they were given a standing ovation.

She passed away before her 25th birthday

Picture: Getty

Due to complications of her brain cancer, by early 1970 Terrell was confined to a wheelchair.

By this point she suffered from blindness, hair loss, and weighed only 93 pounds (42 kg).

After her eighth and final operation on January 21, 1970, Terrell went into a coma.

She died on March 16, a month before her 25th birthday. Her funeral was held at the Janes Methodist Church in Philadelphia.

At the funeral, Gaye delivered a final eulogy while 'You're All I Need to Get By' was playing.

According to Terrell's fiancé Dr Ernest 'Ernie' Garrett, her mother angrily banned everyone at Motown from her funeral, except for Gaye, whom she felt was Terrell's closest friend.

Marvin Gaye never got over her death

Marvin Gaye. Picture: Getty

Marvin Gaye was known to have never fully got over Terrell's death, according to several biographers.

It has been stated that Terrell's death saw Gaye go into a depression and suffered from drug abuse.

Gaye's classic album What's Going On was also in part a reaction to Terrell's death.