'If I Had a Hammer' singer Trini Lopez has died, aged 83
12 August 2020, 16:00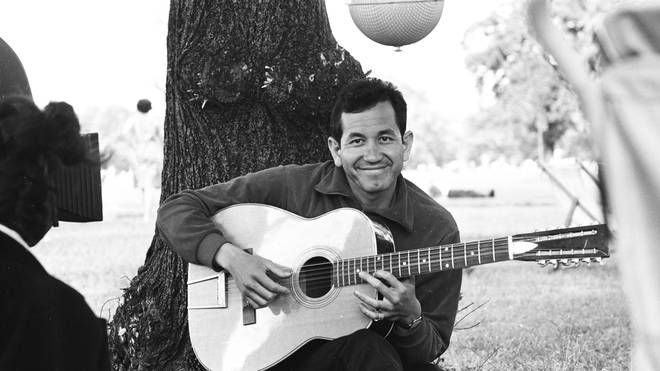 The famous actor and singer Trini Lopez has passed away at the age of 83 after complications related to COVID-19.
Trini Lopez's recording career spanned over 50 years, and was most famous for his huge hit with a cover of Pete Seeger's 'If I Had a Hammer'.
Signed in the early 1960s by Frank Sinatra, his famous cover reached number three in the US and number four in the UK.
He also had a hit with 1965's 'Lemon Tree', and continued to perform and record music for the rest of his life.
In 1964, he was asked by the Gibson Guitar Corporation to design two guitars for them, the Trini Lopez Standard and Deluxe. Owners of these models have included Noel Gallagher and Dave Grohl.
Foo Fighters frontman Grohl paid tribute to Lopez, writing: "Today the world sadly lost yet another legend, Trini Lopez.
"Trini not only left a beautiful musical legacy of his own, but also unknowingly helped shape the sound of the Foo Fighters from day one. Every album we have ever made, from the first to the latest, was recorded with my red 1967 Trini Lopez signature guitar. It is the sound of our band, and my most prized possession from the day I bought it in 1992. Thank you, Trini for all of your contributions. You will be missed by many, remembered by all."
He had particular success as a live performer in Las Vegas, and also appeared as one of the titular Dirty Dozen in 1967.