'Saturday Night' singer Whigfield makes surprise comeback on Lorraine
24 September 2019, 16:58 | Updated: 24 September 2019, 17:08
Whigfield appeared on Lorraine this week, much to the surprise of TV viewers.
Now aged 49, the 'Saturday Night' star stunned fans with her "youthful appearance", as she revealed that she is now writing new house music.
Best known for her 1994 number one 'Saturday Night', Sannie Carlson, who is known by her stage name Whigfield, insisted to Lorraine Kelly that she's "not a naughty girl anymore".
Whigfield told Lorraine: "The secret is do everything different from what you did in the 90s.
"I go to sleep at 10, I eat healthy, I work out every day and I'm not a naughty girl anymore."
The Danish singer is back on tour and has also teamed up with the Vengaboys as they celebrate all things '90s.
She said: "Oh my god I'm doing so many of them now and they just get better and better.
"It's three generations. Our kids, my generation, the parents. And they all know the words."
Writing house music for other DJs, Whigfield is about to release a new single.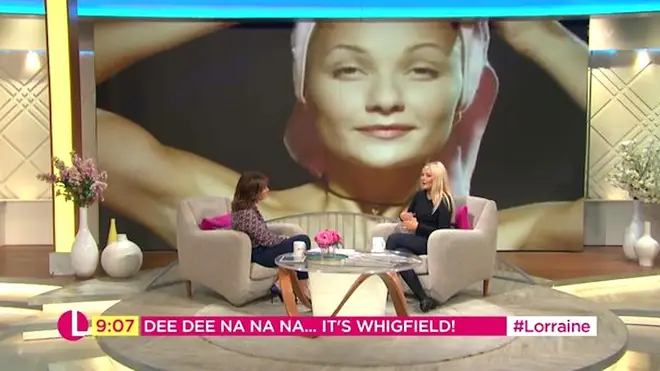 She added: "In the old days I was just so busy. I was sometimes promoting three singles at the same time. It was mad. Now I stop and smell the roses."
Lorraine viewers took to social media following her appearance, with one tweeting: "Whigfield looks amazing. She's 49 but looks the same age as me (I'm 29). What sorcery is this?"
"Ha! Go to bed at 10, eat well and don't be naughty and you can look like Wigfield at 50," posted another.
A third added: "Good to see #Whigfield on #Lorraine earlier. Many a 'Saturday Night' dancing to her tune!"