Watch: Will Smith's story about meeting Michael Jackson is incredible
20 April 2018, 16:03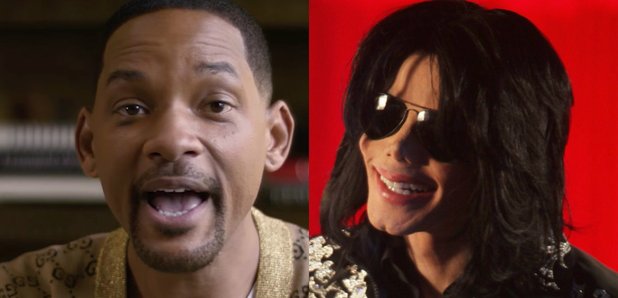 If Will Smith wanted to start a career in storytelling or impersonations, then we're all for it after this video.
The actor and rapper has recalled the "first and only time" he met his "idol" Michael Jackson. In a closet.
On his official YouTube channel, Will revealed that producer Suge Knight's actions at the BET Awards in the early 1990s led to him being "shoved into this dirty utility closet", complete with "mops and interrogation lightbulbs".
However, he soon discovered he was not alone:
"I'm standing there and I got my head up against the door and I'm listening to people running and I'm hearing screaming and stuff, and I'm like 'yo, this is crazy – Shuggs is a lunatic," Smith said.
"Then all of a sudden, it starts to quiet.
"Then I hear 'hey'," Smith continued, giving a brilliant Jackson impression. "And I'm like 'oh s***!' Then I turn around and Michael Jackson is behind me in the closet. I was like 'Oh! Mike?'"
He then went on about their brief conversation about comic books and his opportunities for questions for his hero.
Earlier this year, Madonna shared her own story of when she was Michael Jackson's date at the 1991 Oscars.