Who is Yebba? The singer behind Ed Sheeran's new song 'Best Part of Me'
19 July 2019, 16:57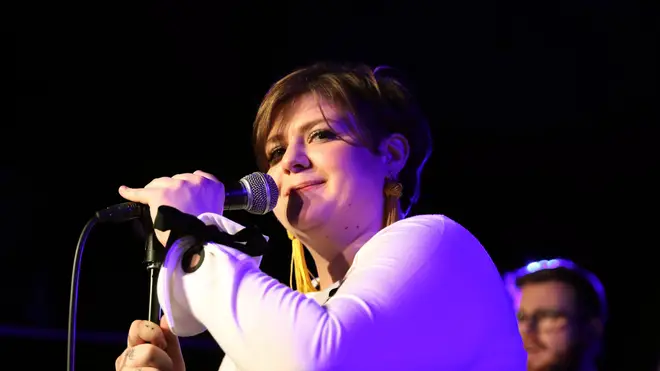 Ed Sheeran recently unveiled his special duets album No. 6 Collaborations Project, featuring some of the world's biggest artists from Bruno Mars to Justin Bieber.
But there are some artists you may not have heard of before, including singer-songwriter Yebba, who features on the beautiful ballad 'Best Part of Me'.
Here's your handy quick guide to the American star:
Who is Yebba and what is her real name?

Ed Sheeran - Best Part Of Me (feat. YEBBA) (Live At Abbey Road)

Abbey Smith, best known known by her stage name Yebba, is an American Grammy-award-winning singer from West Memphis, Arkansas.

She first found fame for her backing vocals on Chance the Rapper's SNL performance of the song 'Same Drugs' in 2016, and her debut single 'Evergreen' a year later.

She has since collaborated with several big artists, including Sam Smith, Mark Ronson and Ed Sheeran.

What songs has Yebba released?

YEBBA: Evergreen [Official Video] | Beats 1 | Apple Music

In 2017, Yebba was co-signed by Ed Sheeran's label. Sheeran had said that her song 'My Mind', written and performed about a week before her mother passed away, had made him cry.

She released her debut single 'Evergreen' in 2016. Speaking about the song, she said: "I grew up doing music in my dad's church from a baby, so I've spent about a seventh of my life on the front row, beside my momma, and right behind my dad's organ.

"Church has always been a place of honesty, questioning, and family. So after we saw mom's suicide, and that sense of family seemingly dissolved, a building I had become entirely estranged to seemed like the only place I could go."

She has also collaborated on the songs 'No Peace' with Sam Smith and 'Don't Leave Me Lonely', 'Knock Knock Knock' and 'When U Went Away' with Mark Ronson.