Yoko Ono facts: Artist's age, children and relationship with John Lennon revealed
8 October 2020, 16:22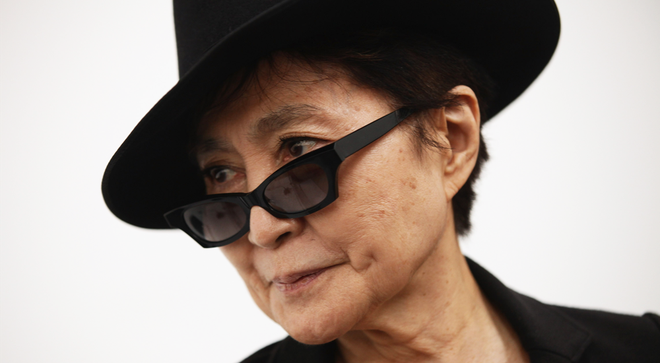 Yoko Ono rose to international fame when she married Beatles star John Lennon in the 1969. Here's some key facts about the Japanese artist and musician.
Yoko Ono was an an influential artist during the '60s who was born in Japan and grew up mainly in Tokyo.
In 1966 she moved to London, where she met Beatles' band member John Lennon when he attended her exhibition at a gallery in the city. Just two years later they began collaborating on creative projects.
Here's some key facts about Ono:
When did Yoko and John Lennon get married? And what was their relationship like?

When did Yoko meet John Lennon? And what was their relationship like?

Picture: Getty

Ono and Lennon married in 1969 after meeting three years before at an exhibition of Yoko's work in a London gallery.

Before the pair wed, Lennon was married to his first wife, Cynthia Powell.

But in May 1968, while Lennon's wife was on holiday, he invited Ono to visit – and his wife came home from her trip to find Yoko wearing her bathrobe and drinking tea with Lennon.

Together they shared one son, Sean Taro Ono Lennon, who is also a musician and songwriter.

The pair did separate in 1973, but reconciled shortly after and remained married until Lennon's death in 1980.

Ono continues to work to preserve his legacy.

How old is Yoko Ono?

Yoko was born on February 18 1933, making her 87 years old.

How many children does Yoko have?

Yoko Ono and her son Sean Taro Ono Lenno.

Picture: Getty

Yoko had her first child, Kyoko Chan Cox, with American film producer and art promoter Anthony Cox in 1963.

Her second child, Sean Taro Ono Lennon, was born in 1975.

What art has Yoko created?

As a multimedia artist, Yoko has produced a range of works from visual art and performances, to filmmaking and experimental music.

Often, Yoko's earlier artistic works would involve members of the public getting involved, such as walking over a canvas or getting them to cut away parts of her clothing.

When she met Lennon, the couple performed experimental artwork together, including their weeklong antiwar protest from their honeymoon suite – also known as their 'Bed-In'.