Prince Harry catches a cheeky toddler stealing his popcorn, and it's very cute
28 September 2017, 11:17 | Updated: 2 November 2017, 15:29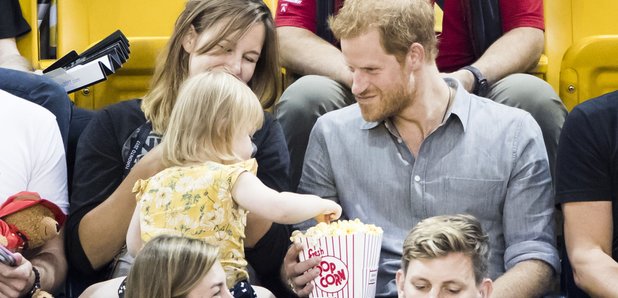 We're not sure we'd get away with it if we casually nicked a royal family member's popcorn, but this girl went for it.
Prince Harry was watching a volleyball game at the Invictus Games in Toronto this week, when a young girl sitting next to him helped herself to his finger food.
A toddler takes popcorn from Prince Harry during the #InvictusGames. What happens when he realises what's going on? https://t.co/XKV051JCx8 pic.twitter.com/SX975rSipp

— ITV News (@itvnews) September 28, 2017
The girl is two-year-old Emily Henson, who is the daughter of his friend and former Invictus competitor and Paralympian David Henson.
During the match, Emily took her moment of a freebie when Harry was looking the other way, much to his amusement.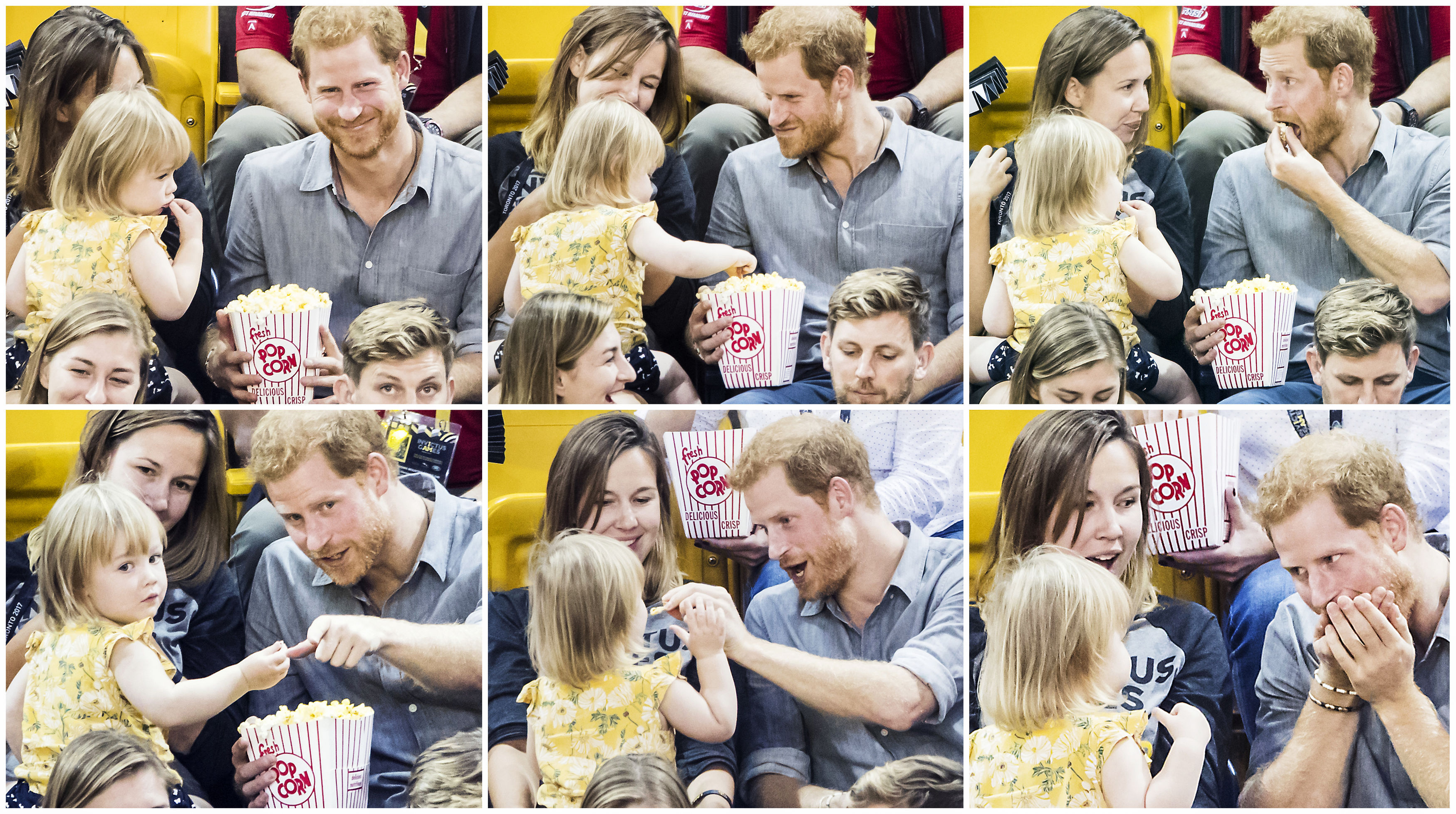 The toddler was caught red handed by Harry, who teased her by taking the box away from her before handing her some more.
The prince then went on to feed her pieces of popcorn, and later played with her toys and pulled faces. Prince George and Princess Charlotte must have a right laugh with their cheeky uncle.
Earlier this year, Harry opened up to the Telegraph about starting a family in the future. "Of course, I'd love to have kids," he said at the time.