Adele reveals amazing weight loss in floral dress as she enjoys Caribbean holiday
7 January 2020, 14:23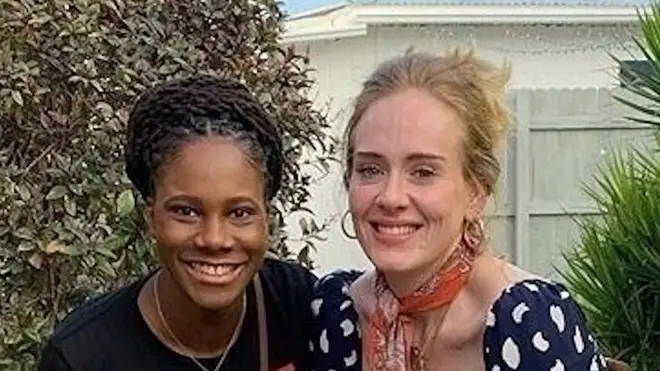 Adele fans were delighted to see their favourite singer enjoying a relaxing beach break in the Caribbean with Harry Styles while showing off her slim figure in a floral Reformation dress.
The 'Someone Like You' singer, 31, was spotted on the Caribbean island of Anguilla, with James Corden – who is friends with both Adele and Harry, also spotted on the island.
Adele could be seen smiling while enjoying a drink on the sandy beach, before heading into the sea for a dip.
The star, who is working on new music, was joined by 25-year-old Harry who was wearing a Mickey Mouse T-shirt
Adele couple her floral summer dress with a red bandanna tied around her neck along with a gold necklace.
Fans who spotted Harry and Adele together believed the pair may be teaming up for a collaboration.
However, the duo are friends, with Harry telling the BBC in 2017: "I think she leads by example, she's the biggest, she's amazing, she's the best so she should be the [best].
"The thing with her is she's a different thing, she just good at it, I like how she does everything."
Harry also revealed Adele gave him a special gift for his 21st birthday.
He said: "For my 21st she gave me one of her albums, 21, and said, 'I did some pretty cool stuff when I was 21, good luck'. I was like, 'Geez'."