Smokey Robinson 'fights' James Corden in epic soul music battle
16 August 2019, 17:11 | Updated: 16 August 2019, 17:12
Smokey Robinson and James Corden clashed on The Late Late Show after the TV host dared to suggest that modern soul music is far better than soul music classics.
James Corden recapped his experience of seeing the upcoming documentary Hitsville: The Making of Motown and admitted that although the film "is great", he prefers the soulful hits of today's artists.
He said: "I'm talking like Usher, Bruno Mars, Alicia Keys, Lauryn Hill. I feel like new songs have better sound."
However, the legendary Smokey turned up at the studio to challenge that idea, with the two settling the debate with "an old fashioned riff-off".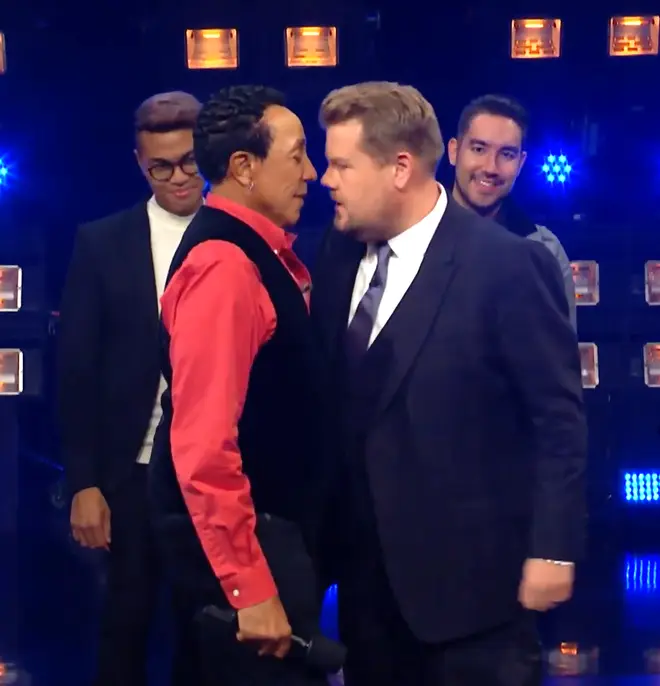 Confronting the host face-to-face, Smokey said: "I heard you've been telling people that modern soul music is better than classic soul music.
"Well, you know, classic soul music is my thing, man. How about we settle this right here, right now?"
Joined by The Filharmonic, Smokey performed his classic hit 'Cruisin' and The Temptations 'Get Ready', while James performed Bruno Mars' 'Finesse' and Lizzo's 'Juice'.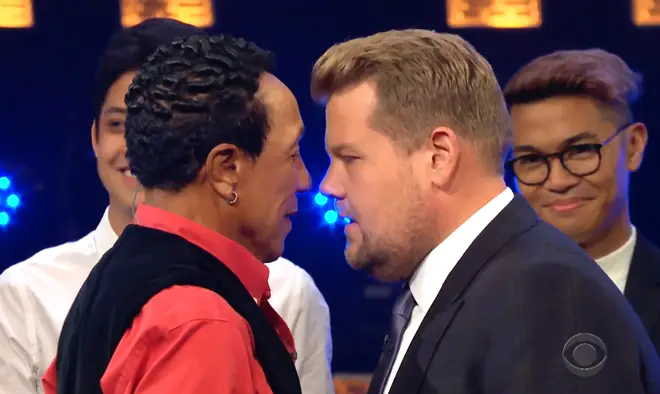 After battling through several songs, James pretended to break down and blubbered: "I don't even know why I got into this stupid fight. I mean, you're Smokey Robinson!
"I didn't stand a chance, man. I think about music, it gets heated and I lose it. I don't even know.
"Who starts a fight about soul music with Smokey Robinson? I'm an idiot. I'm an idiot!"
Riff-Off w/ Smokey Robinson - Classic Soul v. Modern Soul
Trying to pacify James as part of the sketch, Smokey comforted the host by putting his arm around his shoulder and saying: "James, it's okay man!
"Don't worry about it. It's alright. What are we fighting for anyway? Soul music is community."
Of course, the whole drama was light-hearted for television, with the two joining together for a duet of 'My Girl' following their "feud".