Gavin and Stacey revival: James Corden is bringing back the sitcom for a Christmas special
28 May 2019, 09:24
Gavin and Stacey have been away for nearly 10 years, but they're making a return to Barry Island.
Tweeting a photo of a script, James Corden announced that he and co-writer Ruth Jones had been "keeping this secret for a while".
The popular sitcom, which centered around a long-distance relationship between a girl from south Wales and a lad from Essex, last aired back in 2010.
The BBC has also confirmed the news, saying it was "hugely excited" to bring the show back.
Corden and Jones - who star as Smith and Nessa - said: "Over the last ten years we've talked a lot about Gavin and Stacey - where they might be today and what their lives might look like.
"And so in secret we took the plunge and wrote this one hour special. We've loved revisiting Barry and Essex again, and bringing the characters back together has been a joy.
"We're so excited to get the chance to work with our fabulous cast and crew once more and to give fans of the show a festive treat this Christmas."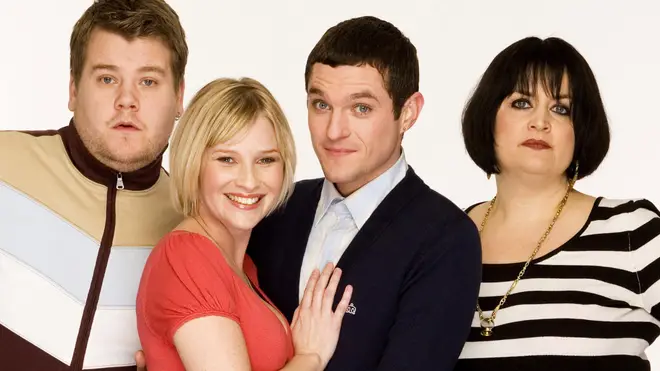 The special will also star regulars Mathew Horne and Joanna Page as Gavin and Stacey, alongside Rob Brydon, Larry Lamb, Melanie Walters and Alison Steadman.
The series first aired from 2007 to 2010, and the show's 2010 New Year's Day finale scored over 10 million viewers.
Jones and Brydon also scored a UK number one single with a cover of 'Islands in the Stream', alongside Sir Tom Jones and Robin Gibb.