Adele's new album: '30' release date, tracklist, videos and all you need to know
17 November 2021, 10:30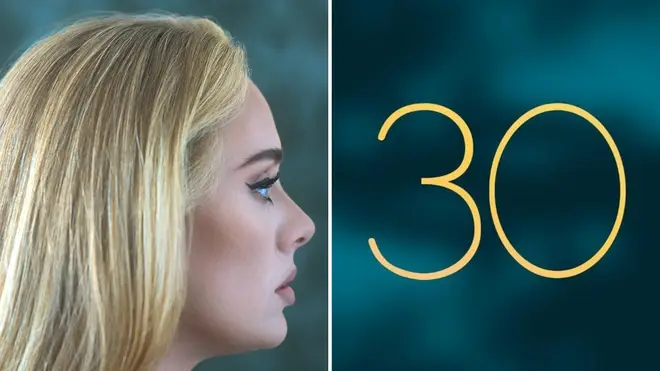 Adele is back, and her new album '30' promises to be a fantastic listen.
This will be Adele's first new album since 2015's massive 25, and fans everywhere are obviously excited.
But when will the album be released and what kind of thing can we expect this time?
Here's all the latest info as and when we get it...
Adele's new album: When will it be released?
After six long years, and much speculation, Adele will finally release her long-awaited new album in late 2021.
Confirmed to be titled 30, the album will be released on November 19.
Adele announced: "I've learned a lot of blistering truths about myself along the way.
"I've shed many layers but also wrapped myself if new ones. Discovered genuinely useful and wholesome mentalities to lead with, and I feel like I've finally found my feeling again. I'd go so far as to say that I've never felt more peaceful in my life. And so, I'm ready to finally put this album out."
There had previously been reports that the album would be released in 2019 and 2020, before each year came and went.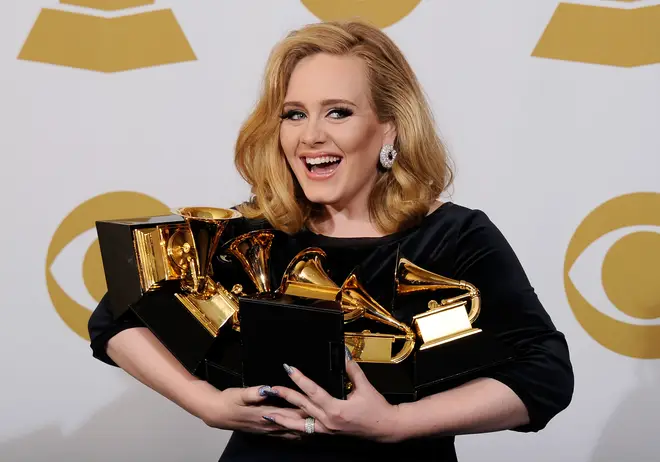 The artist first confirmed the news of a new album at a wedding party in 2020, where she was both a performer and officiant for one of her friends.
While speaking on stage, Adele told everyone there to "expect my album in September". However, this didn't happen.
In June 2020, it was confirmed by Jonathan Dickins that the coronavirus pandemic had delayed the album somewhat.
He told Music Week magazine: "It isn't coming in September, it'll be ready when it's ready.
"We're all in the same boat, you're doing stuff and then all of a sudden, the world stops. It'll come when it's ready. I can't put a date on that yet.
"We have music, but we're still working."
In October 2020, Adele made her big TV comeback and took over hosting duties of Saturday Night Live in the US. During her opening monologue, she revealed that her new album isn't ready yet, implying that we'll probably have to wait until 2021.
She said: "My album's not finished, and I'm also too scared to be both. I'd rather put on some wigs …have a glass of wine or six and just see what happens."
Adele jokes about her weight loss as she hosts SNL
What songs will appear?
In October 2021, Adele shared the first details of her new music, with a teaser video for the album's lead single 'Easy on Me', released on October 15.
The song debuted in full at midnight on Friday, October 15. It has already become a number one smash around the world, receiving hundreds of millions of streams.
'Easy On Me' was previewed for the first time by Adele during an Instagram live chat.
Adele caught viewers off guard during the live stream and the singer-songwriter mentioned that she could get into trouble with her team for playing the track before its release.
While the song was playing, there was a clear metaphor in the lyrics as Adele compared her feelings to a river.
"There is no gold in this river that I've been washing my hands in forever," the 'Easy On Me' lyrics read.
"I know there is hope in these waters but I can't bring myself to swim when I am drowning in the silence, baby let me..."
In October 2021, Adele shared the first details of her new music, with a teaser video for the album's lead single 'Easy on Me', to be released on October 15.
The full tracklist for the album is:
01 Strangers by Nature
02 Easy on Me
03 My Little Love
04 Cry Your Heart Out
05 Oh My God
06 Can I Get It
07 I Drink Wine
08 All Night Parking (Interlude) (with Erroll Garner)
09 Woman Like Me
10 Hold On
11 To Be Loved
12 Love Is a Game
13 Wild Wild West (Bonus Track)
14 Can't Be Together (Bonus Track)
15 Easy on Me (Bonus Track) (with Chris Stapleton)
Adele has debuted a couple of these songs during her US TV special One Night Only. Watch clips of them below:
What is the new Adele album called and what has inspired it?
Adele had previously said that 25 would be the last to be titled after her age at the time.
She also mentioned to James Corden in her January 2016 episode of Carpool Karaoke that her next album could be simply named Adele.
Her first three albums were named 19, 21 and 25, reflecting her age at the time of writing.
"This is the last album after my age," she told Corden. "I believe in trilogies, yeah. The next one is just gonna be Adele."
In September 2021, mysterious billboards with the number '30' began appearing around the world, with fans immediately pondering whether this could be connected to Adele's next album title.
The billboards appeared in cities including London, New York City and Paris. Some were also beamed onto landmarks including the Louvre and the Empire State Building.
Sure enough, Adele's official social accounts then switched to the matching style, appearing to confirm that this may be the title for album number four.
Mysterious billboards with the number '30' have began appearing in different parts of the world amidst speculation that Adele will be dropping her album soon. pic.twitter.com/nWhAvoBIqm

— Pop Crave (@PopCrave) October 1, 2021
And of course, 30 has now been confirmed as the album title, continuing her successful trend.
Following on from her recent divorce, Adele also confirmed that her recent experiences were the inspiration for her new album.
"What's my next album going to be based on? Divorce, babe, divorce," Adele added.
An insider told The Sun in June 2018: "She's back in the UK and intends to write here. A number of studio musicians have been approached to work with her and she's already penned some of the songs."
In April 2019, Adele confirmed that she and her husband Simon Konecki had split up.
A few days later, she hinted that a new album may be on the way, after posting a message celebrating her 31st birthday.
Reflecting on her 30th year, she wrote: "This is 31…thank f*****g god – 30 tried me so hard but I'm owning it and trying my hardest to lean in to it all."
She added: "For the first time in a decade I'm ready to feel the world around me and look up for once," before hinting that a new album – '30' – could be on the way soon as she joked: "'30' will be a drum n bass record to spite you. Chin up, eh".
What else has Adele been doing since her last album?
Adele has largely stayed out of the spotlight since promoting her last album in 2015. 25 sold more than 22 million copies around the world.
After completing her tour in summer 2017, she said that she would take a break.
The biggest story to emerge in Adele's life has been her split from husband Simon Konecki, with the album thought to be about her recent heartache.
The 'Someone Like You' singer is now thought to be dating sports agent Rich Paul.
She has been a high-profile supporter of the families affected by the Grenfell Tower tragedy, after it occurred less than a mile from her Kensington home.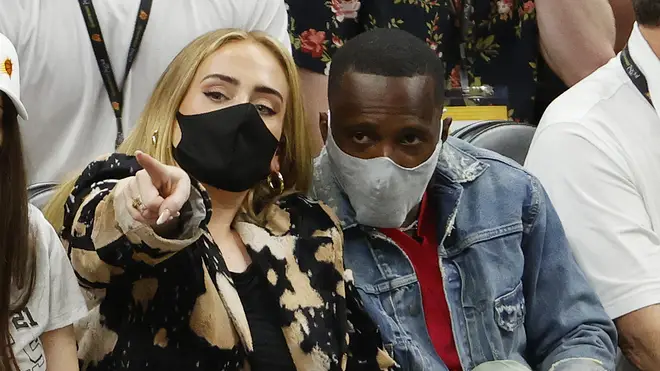 She has been seen at a couple of memorial services, including joining families to sing 'Lean on Me' a year on from the disaster.
Adele has also celebrated her 30th birthday, including a Titanic-themed party.
Fans have also been amazed at Adele's stunning weight loss in recent months, having been spotted out on holiday with Harry Styles and James Corden.
Speaking about her weight loss on Saturday Night Live in October 2020, Adele joked: "I know I look really, really different since you last saw me.
"But actually, because of all the Covid restrictions... I had to travel light and I could only bring half of me. And this is the half I chose."