Adele sings 'Lean on Me' with Grenfell families one year on
14 June 2018, 16:54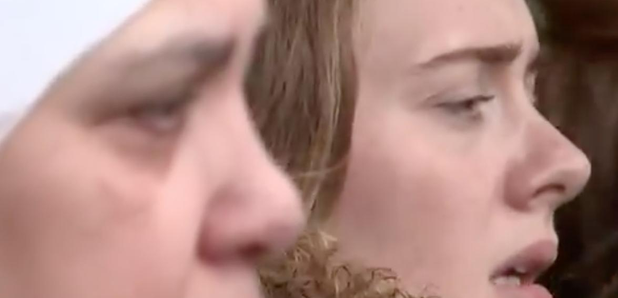 A year on from the Grenfell fire disaster, moments of silence were held around the UK to remember the 72 people who lost their lives.
Survivors of the incident and bereaved family members gathered today (June 14) at a memorial event near the site of Grenfell Tower.
A choir performed 'Bridge Over Troubled Water' and 'Lean On Me', and local girl Adele was among the attendees.
She stood with Grenfell families to sing and pay tribute, while rapper Stormzy was also among the crowd.
Adele sings along to 'Lean on Me' as she stands with the Grenfell families on the first anniversary of the fire.

Stormzy was also spotted in the crowd https://t.co/UdXcxpzdnx pic.twitter.com/sRQOBGGINH

— ITV News (@itvnews) June 14, 2018
The 30-year-old told ITV News that she was there "to pay my respects."
Adele has been heavily involved in the Grenfell fundraising project since the disaster. Just one day after the tragedy, she visited the scene and met with victims.
Earlier today, a London Tube driver gave an emotional tribute by stopping his train above gathering crowds to show his support. Watch the moment below: