When Dolly Parton debuted 'Jolene' on TV and became a country music superstar
22 May 2023, 14:32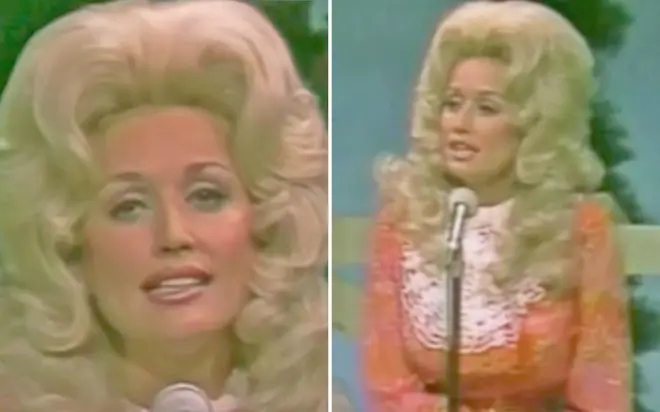 It's been her signature song throughout her entire career.
When you think of country music legend Dolly Parton, you immediately think of her heartbreaking lament 'Jolene'.
Of course, she has other huge songs such as '9 to 5', 'Islands In The Stream' with Kenny Rogers, and 'I Will Always Love You' which became a mega-hit for Whitney Houston.
But it was 'Jolene' that helped Dolly break out into the public eye, and made her one of the first major country and pop music crossovers.
The song details the woman pleading to her husband's lover to leave him so she doesn't lose him and his love has pulled people's heartstrings for fifty years.
Most people have experienced unrequited love, but it's a completely added layer of complexity when you're dealing with your partner's loss of love for you.
That's precisely the emotion Dolly could tap into in her unique songwriting, and country music entertainer and television host Porter Wagoner constantly supported her music.
And it was Porter that initially spotted Dolly after hearing her debut single 'Dumb Blonde' and invited her on his show to regularly perform.
But her debut television performance of 'Jolene' is what made Dolly a country music superstar.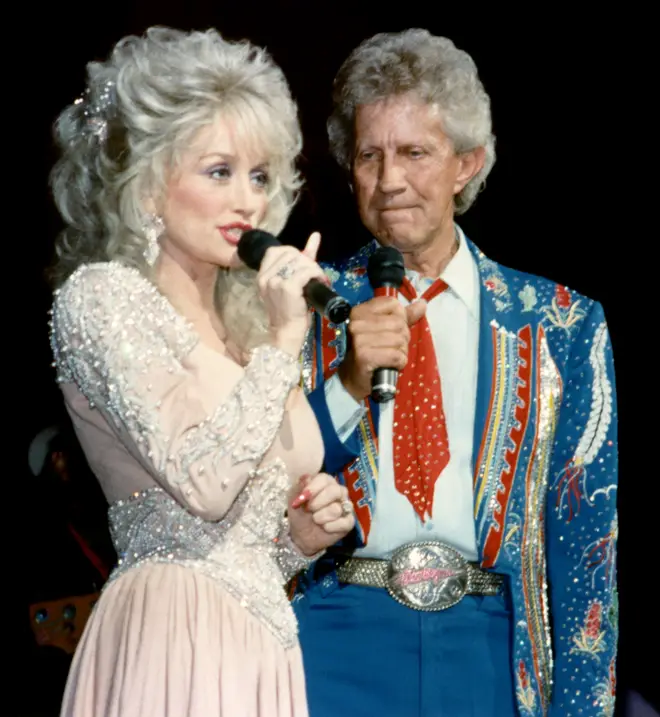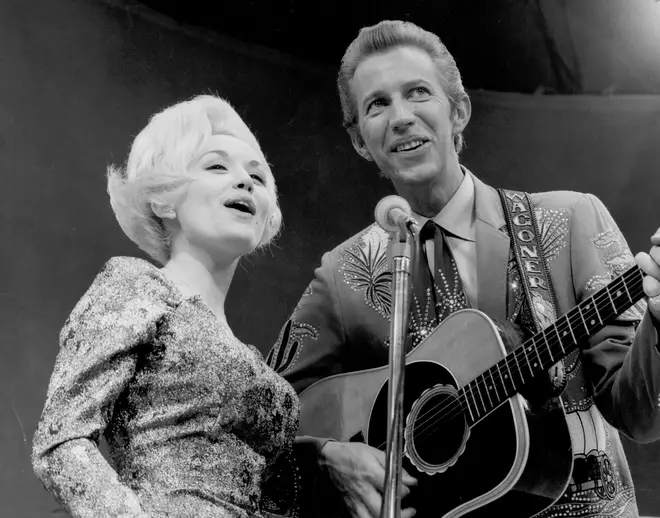 Dolly had been chiselling away at a music career for nearly a decade by this point, moving to Nashville after graduating high school.
Her big break came when Porter invited Dolly to replace Norma Jean as the regular guest on his weekly show, The Porter Wagoner Show which aired from 1961 to 1980.
It took a while for the plucky up-and-comer Dolly to win over the show's audience, but once she did they absolutely adored her.
And Porter was always convinced of her talent, knowing that one day she'd be a megastar. And he was proven correct.
In her early days, Dolly's solo material was largely ignored by the public, but with Porter's encouragement, she became more confident in her craft.
The result was 'Jolene' in 1973, which she would debut on his show - the song would change her fortunes almost overnight.
Introducing Dolly on the night, Porter stands beside Dolly and says: "I know you write all types of songs, and I think this is possibly the most different."
Dolly humbly replies: "It is kinda different, it makes you think of the old folk songs. It's something I hope."
"Let's listen to it, I think you'll really enjoy it" states Porter as he directly addresses the audience. He wasn't wrong.
After the applause ends, Dolly then begins singing the lyrics to her heart-wrenching song, and it paved the way for her path to stardom.
As we know now after her immensely successful career over the past fifty, Dolly became a bonafide country music superstar who crossed over into mainstream popular music too.
But despite her rise to superstardom, she remained close friends with Porter Wagoner throughout their entire lives.
Without his support and guidance, she may have not reached the heights she did. But it was no doubt this performance of 'Jolene' - where the public heard her unique songwriting for the first time - which was the turning point for Dolly Parton.