Ed Sheeran's new album 'Equals' for 2021: Release date, title, tracklist and latest news
19 August 2021, 14:24 | Updated: 19 August 2021, 14:26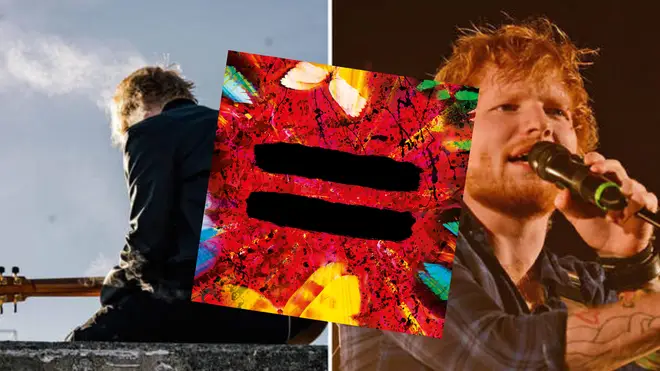 Ed Sheeran has announced details about his brand new album, but when can we expect it to be released in 2021?
It's been nearly two years since Ed Sheeran last released a full studio album - the Collaborations No. 6 Project - and it's been over four years since his last 'traditional' album Divide (÷).
In early 2021, Ed has now started dropping hints about what and when fans can expect a new release, so here's all we know so far.
What is Ed Sheeran's new album called?

Ed Sheeran's new tour.

Picture: Ed Sheeran/ITFC

After months of teasing, Ed finally confirmed in August 2021 that the album will be called Equals or =.

This is in keeping with his three previous albums (aside from Collaborations), which were titled Plus (+), Multiply (x) and Divide (÷).

We previously assumed the album would be called Minus!

Ed had previously sort of confirmed the title for the LP when he announced that he will become the new sponsor of the football shirt of Ipswich Town Football Club.

The sponsor text will read "+ - = ÷ X TOUR", which pretty much confirmed the title for album number five.

There's a chance that Ed might even release a double album, as the tour announcement contains an Minus (-) symbol too. However, this may point towards all four albums leading to one epic tour celebrating his journey so far.

We'll just have to wait and see...

When will the album be released?

The album will be released on October 29.

Previously back in May, Ed posted a photo of himself playing a guitar, along with the text "Something's cookin'", implying that something is on the way very soon.

In February, he promised fans that a new album is on its way this year, posting a thank you message on his birthday, along with the sign-off: "I'll be back online with the 4th instalment in the series later this year, until then."

What songs will appear on the album?

Ed Sheeran - Afterglow [Official Performance Video]

Ed confirmed the tracklisting as follows:

Tides
Shivers
First Times
Bad Habits
Overpass Graffiti
The Joker and the Queen
Leave Your Life
Collide
2Step
Stop the Rain
Love in Slow Motion
Visiting Hours
Sandman
Be Right Now

His 2020 single 'Afterglow' will not appear.

In December, Ed surprised fans with the release of the guitar ballad, but he said at the time: "'Afterglow' is a song I wrote last year that I wanted to release for you.

"It's not the first single from the next album, it's just a song I love, and hope you love too."

Ed released the first official single from the album, 'Bad Habits' on June 25.

The upbeat track sees Ed dressed as a vampire in a pink suit:

Ed Sheeran - Bad Habits [Official Video]