Elton John wins second Oscar for 'Rocketman' song after amazing performance
10 February 2020, 09:46 | Updated: 10 February 2020, 10:06
Sir Elton John won his first Oscar with songwriting partner Bernie Taupin last night (February 9) for his original song from biopic Rocketman.
The duo have been writing songs together for over 50 years, but this was the first time they took home an Oscar together, for the song 'I'm Gonna Love Me Again'.
Elton and Bernie wrote the song for the end credits of Elton's own musical biopic Rocketman. In the film, Elton sings the track with the man who plays him, Golden Globe-winner Taron Egerton.
Elton previously won an Oscar for 'Can You Feel the Love Tonight' from 1994's The Lion King, which he shared with Sir Tim Rice.
In his acceptance speech, the 72-year-old singer called Bernie "the constant thing in my life".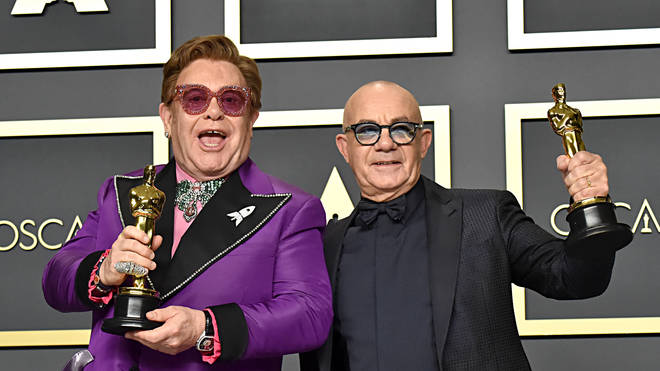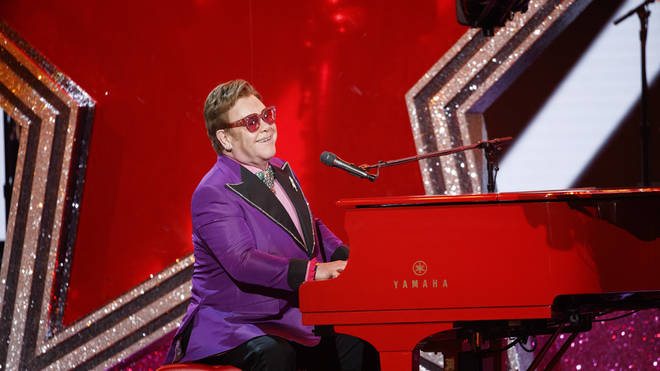 "When I screwed up, when I was normal, he's always been there for me," he said. "This is a dream for us. We've never been nominated before for anything like this."
He also praised Rocketman star Taron Egerton, whose performance was sadly snubbed by the Oscars.
Elton finished his speech to dedicate the award to his two sons with husband David Furnish: "To my beautiful boys who are watching this in Sydney, Zachary and Elijah, how much do I love you? Daddy loves you."
Bernie added: "Being here with this guy, I don't have any words for it. This is justification for 53 years of hammering it out."
Elton John also performed the song in a bombastic show earlier in the night.
Meanwhile, South Korean film Parasite was the surprise winner of Best Picture, while Joaquin Phoenix was named Best Actor for Joker and Renee Zellweger won Best Actress for Judy.