Richard Madeley forgets ever interviewing Elton John, and wife Judy isn't too pleased
6 May 2020, 17:18
Judy seemed to be in complete disbelief that her husband couldn't remember interviewing the music legend.
Richard Madeley made a hilarious on-air blunder when he completely forgot he'd interviewed Elton John – and wife Judy couldn't believe it.
As the pair spoke about Elton's recent biography, Me, on their TV show Keep Reading and Carry On, Richard sadly commented that he'd "never had the chance to meet him."
But moments later, Judy swiftly interrupted her husband to point out that the couple did, in fact, interview the 'Rocketman' legend years ago on their Channel 4 talk show. Watch the moment above.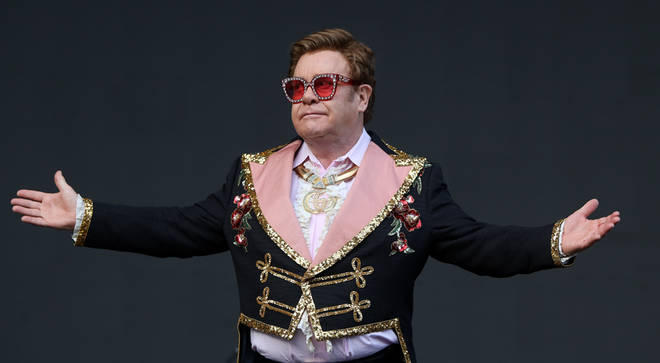 "When?" Richard asks multiple times as Judy looks on in disbelief, before she adds: "Elton, in the extremely unlikely circumstances that you're watching this, I do apologise for my husband not remembering."
Stacey Dooley and Rev. Coles, who were guests on the programme, chuckle away as the couple discuss the forgotten interview, with Stacey quipping: "Very memorable."
Judy reassures Elton towards the end of the conversation by adding: "Interviewing you was one of the bright spots of my life. He was fabulous."