Elton John marks 50th anniversary of 'Step Into Christmas' with models Kate Moss, Jourdan Dunn and more
7 November 2023, 10:45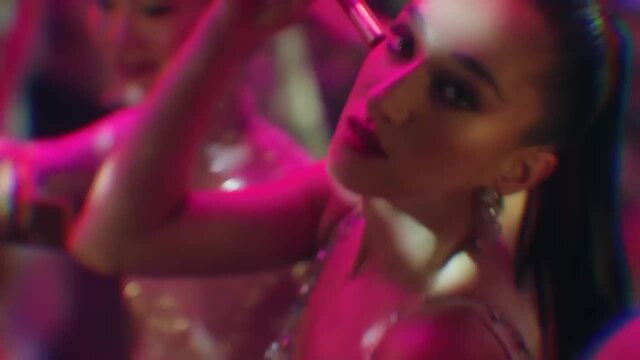 Step into Beauty Magic! Elton John joins forces with Charlotte Tilbury
Elton John joins forces with Charlotte Tilbury for a new Rocket Fund campaign.
Elton John's 'Step Into Christmas' wasn't a megahit on its release back in 1973, failing to break the UK top 20 at the time.
It's since grown in stature, and has gone double platinum in the UK and even made the top ten in the streaming era.
And this year, Elton is marking the 50th anniversary of his seasonal hit by lending it to make-up brand Charlotte Tilbury Beauty for their new ad campaign.
With Christmas being the time of giving, the company is the official founding beauty partner of The Rocket Fund, The Elton John AIDS Foundation's transformative $125 million campaign to redouble the fight against AIDS everywhere.
The seasonal advert for the campaign features Elton alongside a star-studded collection of supermodels and singers, including Kate Moss, Jourdan Dunn Angeleababy, Michaela Jaé Rodriguez and Rina Sawayama.
Elton John - Step Into Christmas
"Charlotte and I share the belief that everyone should feel safe and inspired to be their authentic selves," said Elton.
"With her inclusive brand committed to helping everyone, everywhere be more confident and empowered, Charlotte Tilbury is the perfect partner for The Rocket Fund.
"I had so much fun stepping into beauty magic and working with Charlotte and her muses to bring this fabulous campaign to life. When you get people coming together like this, it's like an express train!"
He added: "This campaign is certainly going to bring the sparkle, joy and glamour this holiday season, all while supporting my Foundation's life-saving work.
Elton John - Step Into Christmas (Lyric Video)
"We have the tools to end HIV and AIDS - it's the stigma that's holding us back. And I can't thank Charlotte enough for using her holiday campaign to shine a light on The Rocket Fund. Together we can end AIDS forever!"
Elton's husband David Furnish added: "We are on a mission to tackle the stigma around HIV and AIDS and transform the future for millions of people globally.
"All we need are the right conversations and the right connections and then people really come together and take this on.
"Charlotte's campaigns are so fantastically diverse - she gives people hope and a global message that young people aspire to. Together, through this incredible campaign, we can help bust the stigma in our fight against HIV and AIDS."