Watford FC are swapping 'Z Cars' theme for Elton John classic as their entrance music
17 April 2019, 10:55 | Updated: 17 April 2019, 16:44
Watford Football Club has announced a BIG change, and one that former chairman Sir Elton John will be very happy with.
Elton John's classic hit 'I'm Still Standing' will replace the Z-Cars theme tune as the music played at Vicarage Road as the team enters the pitch at matches "from now on".
Earlier this week, the former chairman's '80s banger was played instead of the theme from the classic police drama series, as The Hornets arrived for their game against Arsenal.
Elton John - I'm Still Standing
Beforehand, an announcement was read over the stadium's public address system, saying: "We're just about ready to welcome the teams and we'll be doing so from now on to an Elton John song – chosen by Sir Elton himself having been offered the chance by the club – to mark an historic moment in the Hornets' history.
"So listen out for the distinctive intro, as Z-Cars gives way to an Elton classic."
The club did not confirm whether the change was permanent or temporary.
Why do Watford and Everton use the Z-Cars theme tune?
The teams are out vs Watford at Vicarage Road 01/05/2017
Everton first adopted the theme, which is based on the traditional folk song 'Johnny Todd' and arranged by Fritz Spiegl and Bridget Fry and performed by John Keating and his Orchestra.
The Liverpool club were based near to where the programme is said to have taken place, and is still used by the team.
In 1964, Watford also took on the tune, as it was then manager Bill McGarry's favourite TV show.
What is Elton John's connection with Watford FC?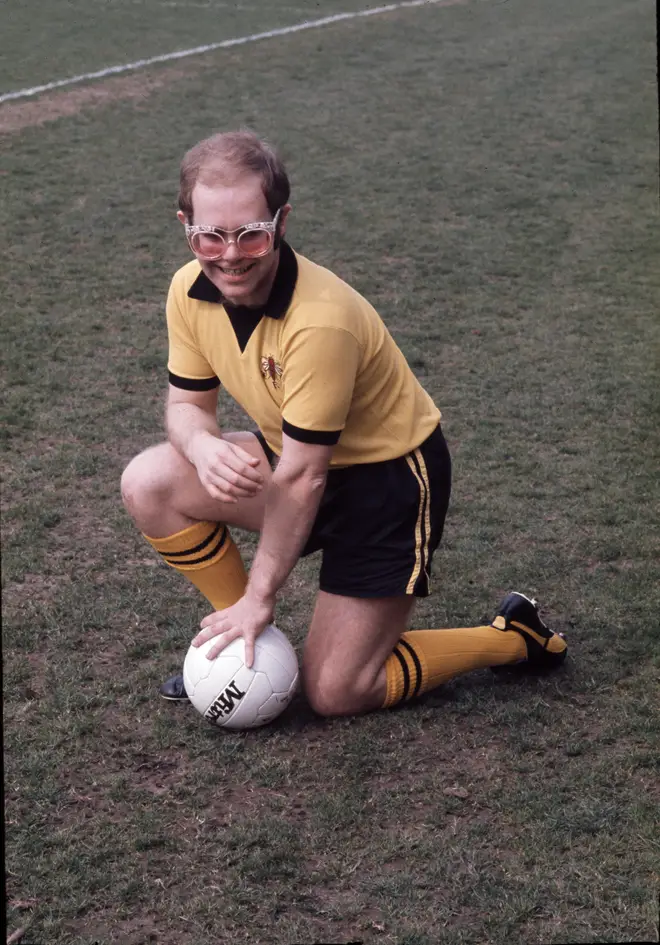 Elton has supported Watford since growing up in the local area, and he became the club's chairman and director in 1976. He also hired Graham Taylor as manager and invested large sums of money, as the club rose three divisions.
He sold the club to Jack Petchey in 1987, but remained president. In 1997, he re-purchased the club from Petchey, and once again became the chairman. He stepped down in 2002, when the club needed a full-time chairman, but he continued as president.
While no longer the majority shareholder, he still holds a significant financial interest in the club. In June 2005, he hosted a concert at Vicarage Road, and donated the funds to the club, and another concert in May 2010.
In 2014, he appeared at Vicarage Road with husband David Furnish and sons Zachary and Elijah, for the opening of the 'Sir Elton John stand'. He described the occasion as "one of the greatest days of my life".
His son Zachary also plays for one of Watford's youth teams.