Elvis Presley's Graceland auction is open for bidding… see what's for sale here
2 August 2019, 13:17 | Updated: 2 August 2019, 13:23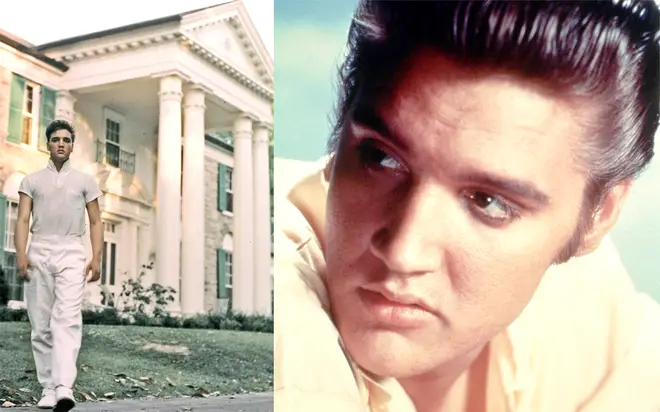 Elvis Presley fans hoping to get their hands on some of the late star's memorabilia will be excited to hear Graceland are holding an auction this month.
The 'Burning Love' singer's items are up for sale, with the online bidding site already open for offers.
Jewellery, clothing, contractual documents and a signed guitar are among more than 400 items available at the auction.
The auction at Graceland forms part of the Elvis Week celebrations of the late singer and actor's life and career which draws fans to Memphis each year.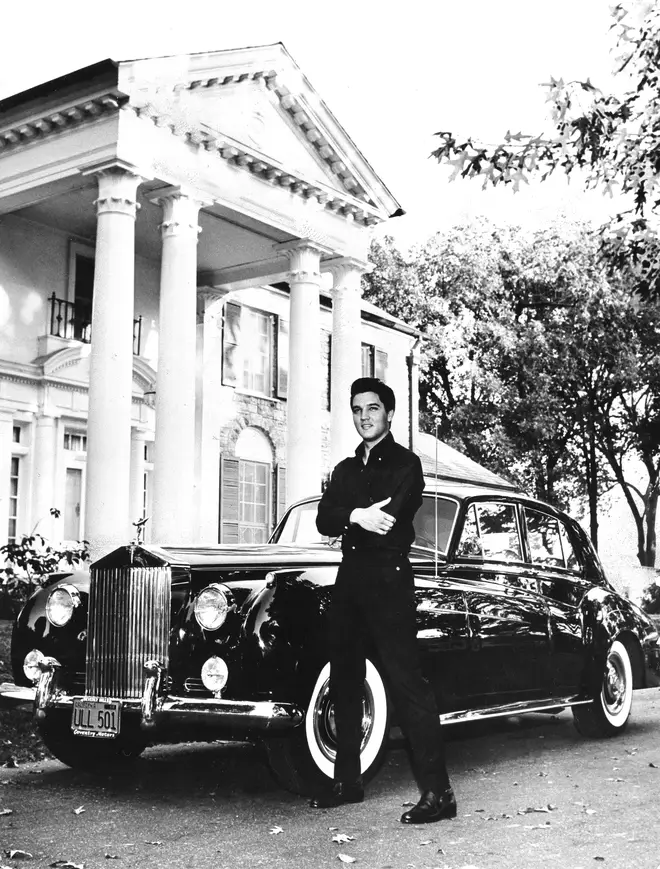 Elvis Week coincides with the anniversary of his death on August 16, 1977.
Some of the highlights of the August 13 auction include a custom tuxedo made for the 1969 film The Trouble With Girls.
A diamond ring Elvis gave to musician JD Sumner and an agreement signed in 1955 giving Colonel Tom Parker part of Presley's publishing rights are also up for grabs.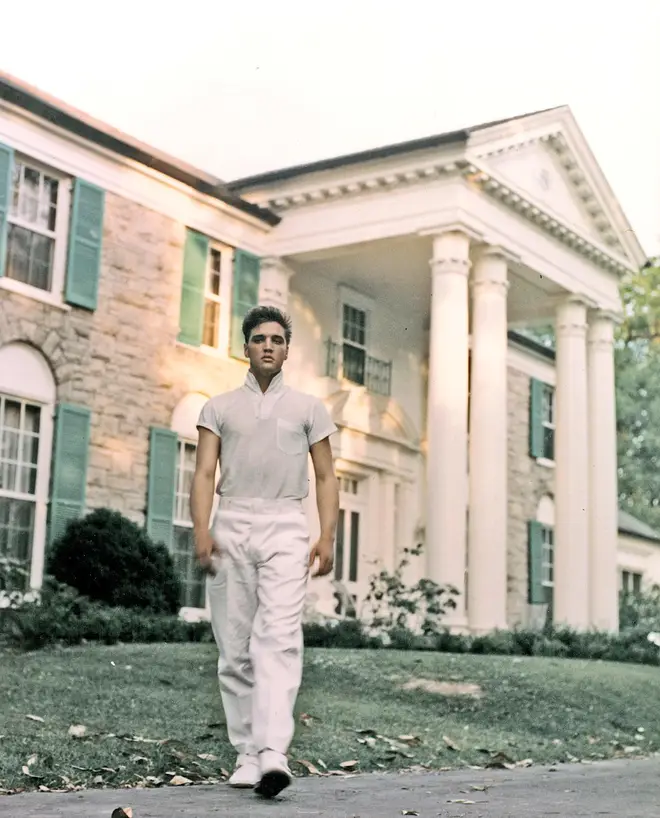 Here are some more auction highlights and what they are expected to fetch in dollars:
• 1970s Elvis Presley's 14k large diamond stage ring gifted to JD Sumner in 1974 - $40-50,000
• Elvis Presley pictorial poster for September 2, 1957 concert at Portland's Multnomah Stadium - $30-50,000
• Elvis Presley owned custom three-piece tuxedo made for his 1969 film The Trouble with Girls - $25-30,000
• Elvis Presley, Vernon Presley and Gladys Presley signed November 21, 1955 agreement giving Colonel Tom Parker a portion of Elvis' publishing rights - $10-20,000
• A 22.18 ct opal and diamond ring that Elvis Presley gifted to Linda Thompson - $10-15,000
• 1970 Elvis Presley's U.S. FDA drug abuse control badge gifted to Sonny West - $10-15,000
• Elvis Presley signed guitar – signed in concert - $8-12,000
• 1970s Elvis Presley's IC costume brown patterned shirt gifted to Ed Hill - $8-10,000
• Immaculate 1954 Sun Records 209 unplayed 45 RPM 7-inch single of Elvis Presley's 'That's All Right' and 'Blue Moon of Kentucky' - $8-10,000
• 1973 Elvis Presley's stage-worn scarf from Aloha from Hawaii afternoon concert rehearsal with heavy makeup and original concert ticket stub - $6-8,000
• 1960 RCA Award to Colonel Tom Parker for making the sales of Elvis Presley's extended play album King Creole, Volume 1 "one of the greatest achievements in the history of the record industry" - $5-10,000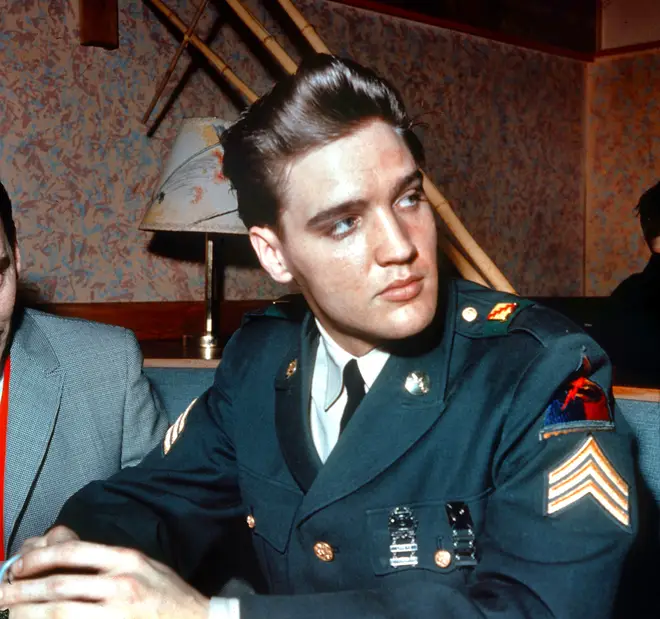 • Elvis Presley signed 1974 agreement to sell his Monovale Drive Beverly Hills home - $4-6,000
• Black kaftan robe gifted by Elvis Presley to Larry Gellar's wife Celeste - $4-6,000
• RIAA Gold Record Award for Elvis Presley's 1973 soundtrack LP 'Aloha from Hawaii' – Certified in 1973 - $3-5,000
• Elvis Presley, Nick Adams and Natalie Wood signed cheque - $3-5,000
• Elvis Presley double signed and inscribed Loving You soundtrack album with photo of a fan with Elvis and newspaper clippings describing the meeting - $3-5,000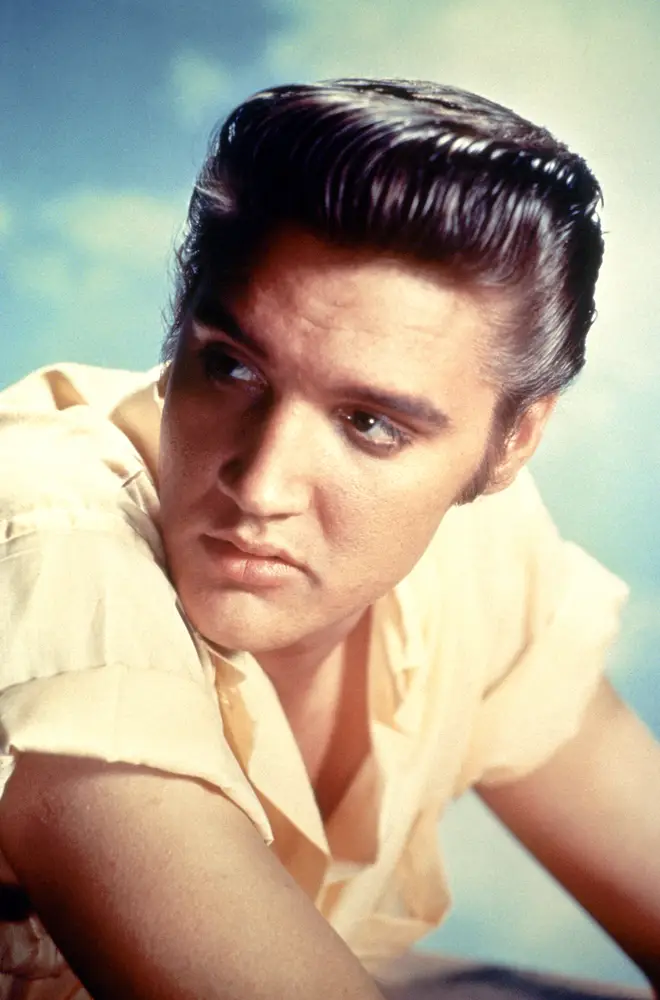 • 1956 Elvis Presley signed 'Love Me Tender' EP – likely signed while playing football in a Memphis Park - $3-5,000
• Set of five colour vinyl test pressings of Elvis Presley single 'Moody Blue'/'She Thinks I Still Care' - $3-5,000
• Elvis Presley's wardrobe shirt from 1969 film Charro - $8-10,000
• 1967 Elvis Presley's Graceland saddle made by mike McGregor - $20-30,000
See all 400+ items on the Graceland Auctions website by clicking here.