When and where was Elvis Presley's final concert performance before he died?
16 August 2019, 10:24 | Updated: 16 August 2019, 10:26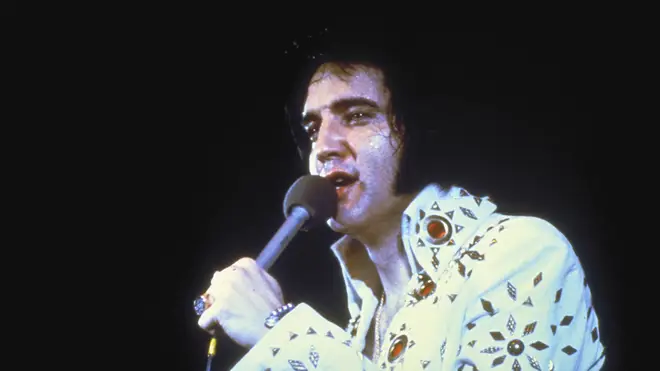 Elvis Presley entertained countless fans during his massively successful career, but what his final ever gig?
The King's last concert was held at the Market Square Arena in Indianapolis on June 26, 1977.
It was in front of a crowd of just 18,000. The setlist was:
Also Spake Zarathustra (opening)
See See Rider
I Got A Woman/Amen
Love Me
Fairytale
You Gave Me A Mountain
Jailhouse Rock
O Sole Mio/It's Now Or Never
Little Sister
Teddy Bear/Don't Be Cruel
Release Me
I Can't Stop Loving You
Bridge Over Troubled Water
(band introductions)
Early Morning Rain
What'd I Say
Johnny B. Goode
(solos by band members Larrie Londin: drums, Jerry Scheff: bass, Tony Brown: piano)
I Really Don't Want To Know
(solo by the backing Joe Guercio Orchestra)
Hurt
Hound Dog
(Elvis introduces various people from the stage)
Can't Help Falling In Love
(closing vamp)
While Elvis was overweight and pale at this point in his life, he still appeared on form and put on a great show.
Elvis Presley Last show 26 june 1977 (full)
Apparently, the only strange occurrence during the show was that Elvis introduced nearly everyone from his life on stage.
Some fans have claimed that Elvis somehow knew that he was in his final days, while others say he was simply worried about the upcoming publication of Elvis: What Happened?, a tell-all biography by former bodyguards Sonny and Red West.
Footage from the concert was taken at the time, but is very rare. The audio can be heard on the album The Last Farewell.
Elvis Presley died less than a month later at the age of 42.
The last recording Elvis made was a vocal overdub on 'He'll Have To Go' on October 31, 1976, in the 'Jungle Room' at his home at Graceland.
Elvis Presley Live 1977 Last Concert STEREO HD
The final song Elvis performed in private was apparently a version of 'Blue Eyes Crying In The Rain', played on his piano in Graceland just hours before his death.
The final performance that is readily available to watch was the TV special Elvis: In Concert, recorded during his final tour in the cities of Omaha, Nebraska, on June 19, 1977, and Rapid City, South Dakota, on June 21, 1977.
It was broadcast on CBS on October 3, 1977, two months after Presley's death. It was shown by the BBC in the UK on June 9, 1978.