Andrew Ridgeley vows never to perform Wham! songs again following George Michael's death
30 July 2020, 13:28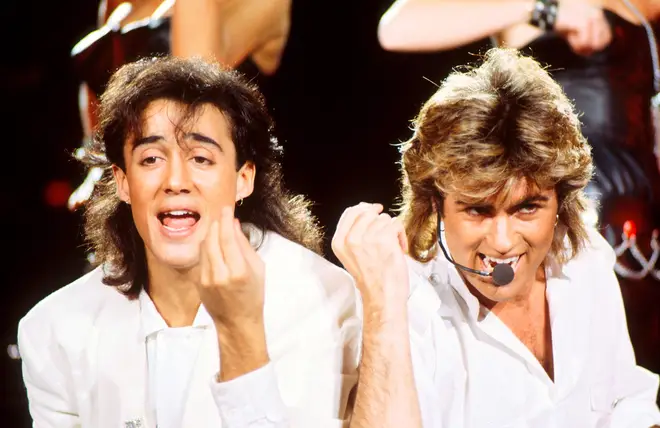 Wham! star Andrew Ridgeley has revealed how he will never perform any of the band's hits ever again, following George Michael's death in 2016.
The 57-year-old's back catalogue with George includes hits such as 'Wake Me Up (Before You Go)', 'Club Tropicana' and 'Last Christmas'.
Andrew said: "It's an amazing privilege to perform for an audience paying to hear the music that you've recorded.
"I am not sure that ever really leaves one completely. But it's not for now."
He continued to the Mirror: "And certainly not Wham! - I don't think I could do Wham! stuff on my own. I just wouldn't want to. It just wouldn't be the same.
"There are people much better placed to make music than me. It's always been a young person's game."
Wham! became one of the biggest acts of the 1980s, selling more than 30 million records.
The pair took over the pop world with their party anthems and heartfelt ballads, before splitting up in 1986.
Andrew sat down with Smooth Radio's Kate Garraway last year and explained how the duo decided to finally part ways musically.
He explained: "Wham! was always conceived as a project that… well, it wasn't conceived as a short-term project, but it became very apparent to us that it was always going to be a short-term project because it represented us and our youth. And it was an expression of our youth.
Andrew Ridgeley on George Michael friendship and Wham's history
"And neither of us could see us taking that into proper adulthood. 'Bad Boys' wasn't going to be something that we were going to be standing on stage doing at 40-years-old. We understood that that wasn't going to happen.
"But also, George's songwriting was evolving and developing in a way, and at a pace, that the constraints and parameters imposed by Wham! and what it represented – i.e. youth and exuberance and vitality – were constraints that wouldn't allow his songwriting to develop, or for him to develop as an artist as he wanted to, and as he was going to.
"And so therefore the scale and the speed of Wham!'s success hastened us bringing the band to an end, and bringing that episode in our lives to an end.
"But certainly it was always going to happen, and it was something that we both recognised fairly early on in our career."