George Michael fans launch new campaign to get 'Last Christmas' 2019's Christmas number one
18 October 2019, 10:53 | Updated: 23 October 2019, 11:28
Surely this is George Michael and Wham!'s year to grab the Christmas number one with 'Last Christmas'?
It's come so close in recent years, but could Wham! finally reach number one with 'Last Christmas' in 2019 for its 35th anniversary?
In 2017, George Michael fans came so close to getting Wham!'s festive classic to number one in the UK, in honour of the late singer, who died on Christmas Day the previous year.
However, Ed Sheeran scuppered their plans, as his song 'Perfect' held out to secure the Christmas number one, while his duet 'River' with Eminem landed at two. Wham! had to settle for third spot.
To pour salt into the wounds, Wham! climbed a place the following week, equalling the song's 1984 chat peak.
In 2018, 'Last Christmas' reached a peak of number three, following a fresh campaign by fans.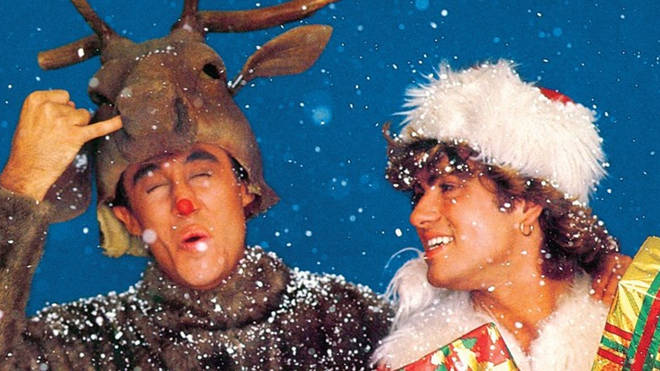 But 2019 could be the year, thanks to the upcoming release of the George Michael-inspired Last Christmas movie.
A new Facebook page has been launched, and creator Tanya Davies told Smooth Radio: "For the third year in a row, we are campaigning to get a 'Last Christmas' to the elusive number 1 spot in the UK charts.
"My multinational admin team have been working tirelessly all year to build momentum through social media outlets like Instagram, Twitter and of course, our Facebook campaign group. We've even attracted some high profile celebrity followers, including people who knew George; it's great to have their support!"
"With the upcoming release of the Last Christmas movie and the recent release of Andrew Ridgeley's Wham! George & Me memoirs, we believe this is our best chance yet. In his book, Andrew even mentions how the statistic of 'Last Christmas' being the biggest selling UK single to not reach number one was the statistic that always annoyed George Michael.
"And rightly so, as during during George's lifetime, it sold 1.88 million copies, making it the biggest selling single of the chart era not to make the top spot. In 2017, our campaign managed to equal it's number two spot and the following year, it got to number three in the charts.
"Across the whole of 2018, it was the third most streamed song in the UK to be released before 2016 - it's 34.4 million streams far outstripping Ed Sheeran's 2014 number 1 hit, 'Thinking out Loud'.
"The 1984 Wham! classic is still breaking records 35 years later, so again this year we are urging all fans and music lovers to help us get "Last Christmas" to its rightful and deserved spot of number 1."
'Last Christmas' peaked at two back in 1984, as it was the same year that Band Aid's 'Do They Know It's Christmas' was released.
It has since gone on to become the best-selling single to never reach number one. Could that finally change?