George Michael fans launch a fresh campaign to get 'Last Christmas' to number one
3 December 2018, 14:57 | Updated: 3 December 2018, 15:08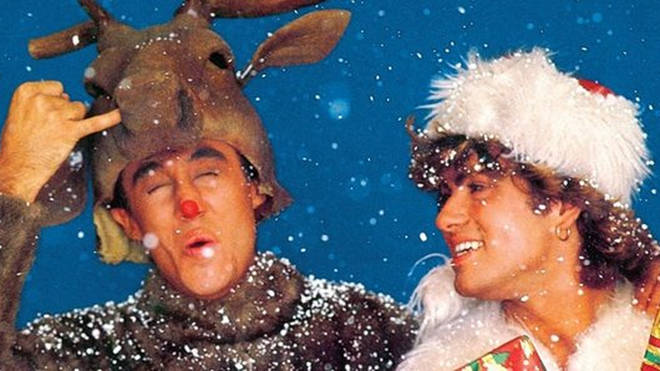 Can they go one better this year?
Last year, George Michael fans came so close to getting Wham!'s festive classic 'Last Christmas' to number one in the UK, in honour of the late singer, who died on Christmas Day the previous year.
However, Ed Sheeran scuppered their plans, as his song 'Perfect' held out to secure the Christmas number one, while his duet 'River' with Eminem landed at two. Wham! had to settle for third spot.
To pour salt into the wounds, Wham! climbed a place the following week, equalling the song's 1984 chat peak.
This hasn't stopped George fans however, as they have launched a brand new campaign to get the song to the top spot.
A new Facebook page has been launched, and creator Tanya Davies told Smooth Radio: "It's something that we feel is so deserved. Many people would assume, with it being such a Christmas favourite for decades now, that 'Last Christmas' would've been a Christmas number one but despite having sold over 1.88 million copies as of January 2017, it is the biggest-selling single in UK chart history not to reach the top position.
"Last year, being the 1st anniversary of George Michael's passing, we campaigned tirelessly to get him (and his Wham partner, Andrew Ridgeley) this long overdue honour, but somehow we lost out to Ed Sheeran.
"Ironically, it was the most streamed song on Christmas Eve and Christmas Day in 2017, topping the Official Streaming Charts, but we want to get it's official Christmas number one status.
"So, we're campaigning again this year to get Wham to the top spot on the Christmas charts and we're hoping that all fans of the song, not just George's loyal lovelies, get behind this.
"With utmost respect for George's family, we just want the song to receive the accolades it so rightly deserves and pay tribute to our idol, who so tragically passed away on Christmas Day 2016."
'Last Christmas' peaked at two back in 1984, as it was the same year that Band Aid's 'Do They Know It's Christmas' was released.
With the song likely to enter the top 10 this year thanks to streaming and downloads, and with there being no obvious contender for the top spot, signs could be looking good for George Michael fans.
Meanwhile, a movie based on 'Last Christmas' featuring unreleased music by George Michael is currently in the works.