Listen to George Michael's new song 'This Is How' from Last Christmas
6 November 2019, 08:49
George Michael's unreleased song from the Last Christmas soundtrack has been unveiled.
The late Wham! star's previously unreleased track 'This Is How (We Want You To Get High)' was released online on today (November 6).
The song is available to stream and download, and comes in three different versions: a four-minute radio edit, a four-minute explicit version, and a 5 minute 40 second extended version.
Listen to the song below:
George Michael - This Is How (We Want You To Get High) (Lyric Video)
George's new track will feature during the end credits of the upcoming festive romcom Last Christmas, starring Emilia Clarke, Henry Golding and Emma Thompson.
Co-written by Thompson, Last Christmas is named after the Wham! classic song of the same name, and will feature the music of the duo and George Michael as its soundtrack.
Thompson recently revealed that George had given her his blessing before his death at the age of 53 on Christmas Day, 2016.
Director Paul Feig previously told BBC News about the new song: "[George Michael] was putting together his new album when he passed. And one of our tracks is one of those songs, and it's just an absolutely amazing song that I'm so excited the world is going to get to hear now."
Feig explained that the singer's music "sort of travels with her as she goes through her life" in the film's storyline.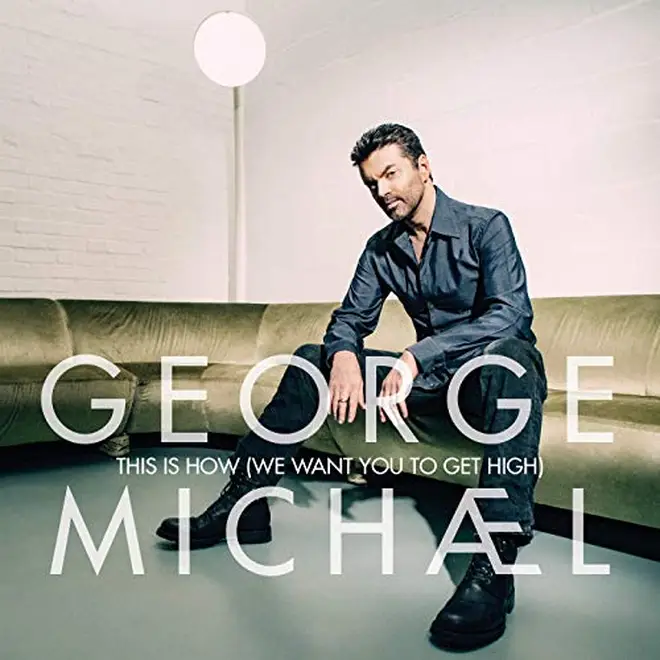 On the new track, he added: "It's a very celebratory song, I would dare say. And we were able to play the entire song, which is almost six minutes long, in the film.
"Because when you get a song that has never been heard, you don't want to just use, like, 15 seconds of it. The song starts at the end of the film, and then goes into the credits."
The full soundtrack will be released on Friday (November 8), a week before the the film, on CD and vinyl.
The tracklist is:
1. Last Christmas
2. Too Funky
3. Fantasy
4. Praying for Time
5. Faith
6. Waiting for that Day
7. Heal the Pain
8. One More Try
9. Fastlove
10. Everything She Wants
11. Wake Me Up Before You Go-Go
12. Move On
13. Freedom 90
14. Praying for Time (MTV Unplugged version)
15. This Is How (We Want You To Get High)