Watch George Michael's greatest tribute act Rob Lamberti perform three George classics
31 March 2020, 12:48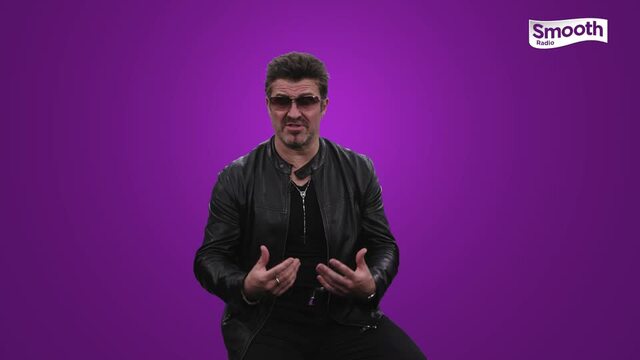 George Michael tribute Rob Lamberti Q&A: How my career started and when I met George
Rob Lamberti has been the premier George Michael tribute act for decades, and he recently popped by Smooth Radio to perform a couple of acoustic classics.
Since the world lost George Michael on Christmas Day 2016, fans have been showing just how much he meant to them, from campaigning to get his music to number one, to making the Last Christmas movie a box office hit.
Plus, of course, he has topped Smooth's All Time Top 500 twice since 2016 with 'Careless Whisper'.
Rob Lamberti has been impersonating George Michael for years, and is considered so good, that George himself not only approved, but the great man once said that "people are always mistaking me for Rob Lamberti".
Seeing Rob up close is surreal enough, as it really does feel like you're in the presence of the late pop icon, what with the trademark leather jacket, sunglasses and stubble that made George so instantly recognisable.
But then Rob starts singing the opening bars of 'A Different Corner' while rehearsing his Smooth Session, and all hairs stand up on end. It really is as if we've travelled back in time and we're being treated to an intimate acoustic gig with George.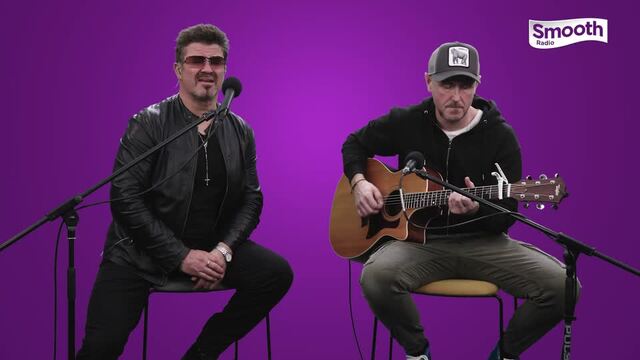 George Michael tribute Rob Lamberti – 'A Different Corner'
Speaking about he first started singing as George, Rob told us: "I first realised my channelling of George back in the early '90s on a karaoke machine – semi-drunk at the time.
"The reaction, at first, was throwing stuff at me, but soon, after many weeks of practice, it became a bit of a novelty, and George was in the building every Wednesday at The Saddlers Arms in Northampton.
"The karaoke has led— the professional side of being a George Michael 'tribute' led to being on Stars in Their Eyes. So I went from doing a bit of karaoke in a pub on Wednesday night to actually getting onto being on Stars in Their Eyes, which was a big hit show back in the early '90s, mid-'90s.
"I sang 'Faith' on there, and I was a finalist. So I went from working on a building site, to in front of live TV – overnight. Which was pretty crazy at the time."
On what it means to be a professional tribute act, Rob explained: "The sound is the most important thing. But then you've got movements.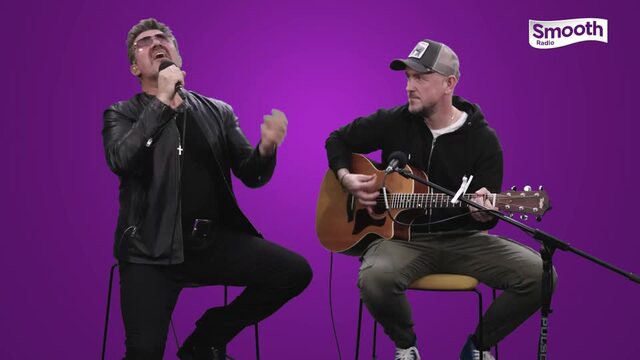 George Michael tribute Rob Lamberti – 'Faith'
"And even talking – although I'm not speaking like George Michael now, you've even got to try to talk like them in between songs, which is a little bit strange if you're not from the same part of the country of that person, as you can tell."
Reflecting on the death of George Michael, Rob said: "Since the loss of George in 2016, it's changed an awful lot of the feeling within the show, from my point of view, when it comes to singing something really powerful, like a ballad like 'A Different Corner', or 'Praying for Time', for example.
"The lyrics are even more… I don't know. They just seem to want to come from somewhere else that I'd never been to before. It was always sort of a cheeky, sort of fun act, but now it's become much more serious, in a way, when you come to singing the ballads.
"I still have fun doing the Wham! songs, but there's definitely another element to the show now, which has got that sadness tinge to it."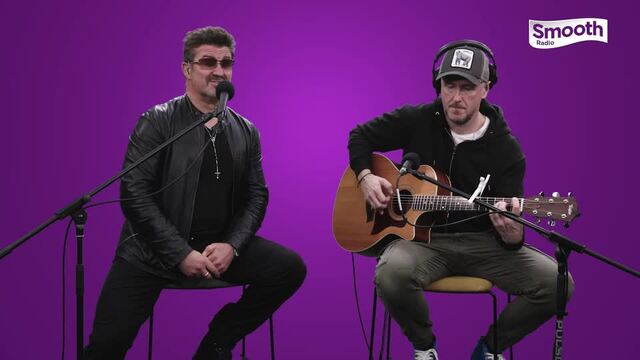 George Michael tribute Rob Lamberti – 'You Have Been Loved'
He continued: "I really love the music of George because there's so many different angles in each song. You could choose 'Too Funky', for example – there's sort of an aggressive side to it; there's a light side to it; and there's always a great medley.
"I just think that the songs that he made will go on for a long, long, long time. They're just amazing well-made, very hook-y, and very catchy. And they get everybody on the dance floor, and cheering, and waving.
"And then on the other end of the scale, they get everybody having that little moment. So they're the songs that George used to smooch to, and the night clubs would always be full of people dancing to those hits like 'Careless Whisper' and 'Don't Let the Sun Go Down On Me'."
But what was it like to meet George Michael himself?
"I was very, very taken aback. It was a very brief moment backstage in Wembley. I wasn't looking like this. I was looking very much roadie-style. And yeah, it was just a big moment for me, really, to meet someone I had been impersonating for so long."
You can catch the latest news from Rob Lamberti's tour, where he performs with former members of George Michael's band, on his official website.