Remembering Michael Jackson's 'Ghosts', the forgotten terrifying movie follow-up to 'Thriller'
31 October 2022, 15:57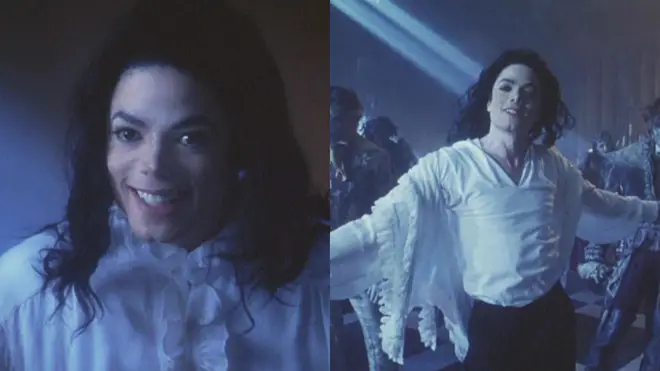 Michael Jackson always had a fascination with horror and Halloween, and followed up his iconic 'Thriller' music video with a fantastic mini-film to promote his latest track, 'Ghosts', in 1996.
Michael Jackson didn't just make music videos for his new releases, he crafted full-length short films, full of dance routines and glamour, often telling a story in the process.
In 1996, he brought out 'Ghosts', a mini-film to promote the song of the same name and other tracks from his albums HIStory and the upcoming Blood on the Dancefloor.
But it hasn't quite had the legacy as some of his other iconic music videos, perhaps the victim of making so many other incredible clips.
Thankfully, Michael Jackon's official YouTube page has released the film in full in time for Halloween 2020. But what is it all about and how was it made?
What was Michael Jackson's Ghosts and when was it released?

Michael Jackson - Ghost (Official Video) 2021 Full Version

Ghosts was a short film starring Michael Jackson, and written by horror icon Stephen King alongside Mick Garris, and directed by Stan Winston.

It was filmed and first aired in 1996 alongside selected showings of the film Thinner.

It was then released on home video a year later around the world on LaserDisc, VHS and Video CD.

Ghosts tells the story of a man with supernatural powers who is being forced out of a small town by its local mayor.

According to Garris, Ghosts was "the most expensive music video ever made" at around $15 million, all paid for by Jackson himself.

Which Michael Jackson songs appear in Ghosts?

Michael Jackson - Ghosts (Official Video - Shortened Version)

Ghosts includes several dance routines performed by Michael Jackson, set to the songs: '2 Bad', 'Is It Scary' and 'Ghosts'.

These songs were taken from Jackson's albums HIStory (1995) and Blood on the Dance Floor: HIStory in the Mix (1997).

What is the plot of Michael Jacksons Ghosts?

Michael Jackson's Ghosts.

Picture: MJJ Productions/SMV/YouTube

The mayor (played by Jackson using prosthetics) of Normal Valley leads an angry mob to the mansion of the 'maestro' (Jackson), who has been entertaining local children with magic tricks and ghost stories.

The children tell their parents that the Maestro has done nothing wrong, but the mayor wants to banish him as a "freak".

The maestro then challenges the mayor to a 'scaring contest': the first to become scared must leave the house.

The maestro performs magic tricks and dance routines with his ghostly group, and then possesses the mayor, forcing him to dance too.

After the performance, the maestro agrees to leave and fades to dust. However, he returns as a huge demon.

Michael Jackson as the Mayor.

Picture: MJJ Productions/SMV/YouTube

Terrified, the mayor jumps through a window. The remaining families agree that they all had fun, and allow the maestro to stay after all.

The film intended to send a message about the importance of tolerance and acceptance, reminding people how wrong it can be to judge and fear others just because they are "different".