When Michael Jackson invented the robot dance on live TV - video
27 December 2018, 11:35 | Updated: 23 October 2020, 13:10
The King of Pop is known for many dance styles, but inventing the robot dance on live TV with The Jackson 5 is one of his finest moments.
In 1974, Michael Jackson debuted his 'robot' dance move, and the world was amazed.
Alongside his brothers The Jackson 5, he performed 'Dancing Machine' on Soul Train and The Carol Burnett Show, and during the song's famous break, he unleashed his new move.
This was arguably the first moment where Michael proved that he could potentially become a star in his own right away from his brothers.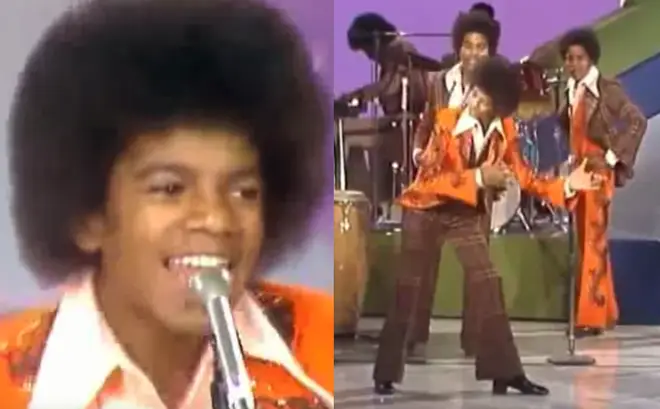 The physically complicated dance technique was first developed by Charles Washington in the late 1960s, though its roots go as far back as the 1920s, when it was used theatrically in miming.
Before Michael, Oliver! actor Jack Wild also did the robot in the 'Mechanical Boy' episode of H.R. Pufnstuf.
But it wasn't the last time the King of Pop would pioneer new dance moves in his career.
On May 16, 1983 when Michael Jackson was performing his new song 'Billie Jean' on TV show Motown 25, he gave fans the first glimpse of his world-famous moonwalk.
Michael Jackson would later go on to discuss his own experience of his first moonwalk in an interview with Oprah Winfrey in 1993 and said he 'cried' after the performance.
Michael Jackson - Billie Jean Motown 25 (Remastered)
"I'm never satisfied," Michael Jackson said, "Even when I see something that I've done, and people say: 'Oh it was phenomenal'.
"When I did Motown 25, and I did the moonwalk for the first time, I was backstage crying afterwards because I was unhappy."
"But then I was walking to the car there was this little boy who was like 12" Michael continued.
"He was this little Jewish kid and he said: 'You're amazing! Who taught you to dance like that?'"
"And for the first time I ever felt like I did a good job," he concluded."Because I know children don't lie, and I just felt so good about it."