Bohemian Rhapsody might actually be getting a movie sequel
12 March 2019, 12:04
Queen are apparently having serious discussions about the idea.
Bohemian Rhapsody may get a sequel, according to the director of many classic Queen music videos.
Rudi Dolezal, who directed Queen videos including 'One Vision', said that he expects the group's manager, Jim Beach, will also be behind a second biopic about the band and its late frontman, Freddie Mercury.
Speaking to Page Six about Beach, Dolezal said: "I'm sure he plans a sequel that starts with Live Aid," and tha a sequel is now "being heavily discussed in the Queen family."
Beach - who co-produced Bohemian Rhapsody - was played by Tom Hollander in the movie. The film went on to become a huge success with over $800 million at the worldwide box office.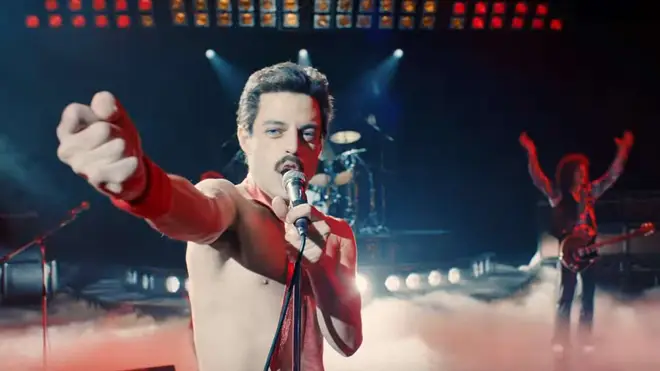 It also swept the board at major film awards, including winning Best Picture at the Golden Globes and several Best Actor awards for Rami Malek, who portrayed Freddie Mercury.
Could Bohemian Rhapsody do a Godfather-style sequel which charts Queen and Freddie's next chapter from Live Aid to Freddie's death in 1991?
We'd definitely watch The Show Must Go On that's for sure.
Meanwhile, a new documentary about Queen and new frontman Adam Lambert is on the way soon.
Brian May recently hit out at the negative reaction to Bohemian Rhapsody by critics after it was first released.