Queen's Brian May praises Adam Lambert, saying he can "do more" than Freddie Mercury
19 June 2019, 16:10 | Updated: 26 January 2021, 17:25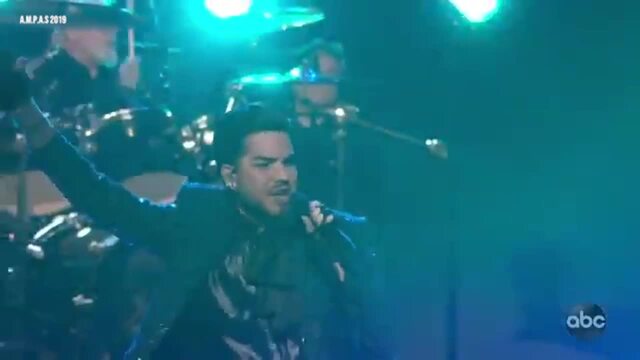 Watch Queen and Adam Lambert open the Oscars 2019
Brian May has praised the talents of singer Adam Lambert, saying that he's the perfect man to follow the late Freddie Mercury.
The former American Idol runner-up has performed live with Queen since 2012, taking over from Free's Paul Rodgers as the second Queen frontman after the death of Freddie Mercury in 1991.
May has now hailed Adam for his talents, telling GuitarWorld: "Adam can do all the stuff that Freddie did and more. It doesn't matter what you throw at Adam — he can do it.
"He's a born exhibitionist. He's not Freddie, and he's not pretending to be him, but he has a parallel set of equipment."
He added: "We treat Adam exactly the same as we treated Freddie in almost every way."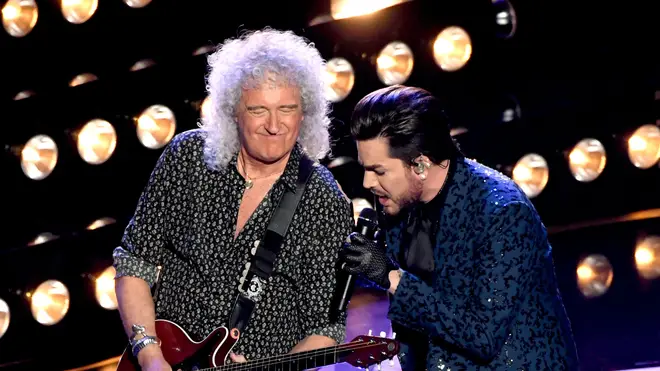 Queen have seen a resurgence in popularity following the released of Bohemian Rhapsody, which saw Rami Malek winning the Best Actor Oscar for his portrayal of Freddie Mercury.
Adam Lambert himself had a small cameo in the film, as a trucker with whom Freddie had his first gay sexual experience.
The singer has dismissed talk of a sequel, after Queen's video director Rudi Dolezal claimed that plans were afoot.
"What would it be? A sequel? How would that work? It doesn't make sense to me but I haven't heard anything about it," he told NME.
"But I somehow doubt that. Somehow… I don't know what they would make the movie about."
Brian May recently went on an emotional trip to Zanzibar, the hometown of his late bandmate Freddie.