Bohemian Rhapsody producer reveals truth behind Sacha Baron Cohen's role as Freddie Mercury
21 January 2019, 11:30
Rami Malek has won plaudits for playing Freddie Mercury, but what happened to Sacha Baron Cohen's involvement?
The producer of the hugely successful Bohemian Rhapsody has revealed that Sacha Baron Cohen was never actually attached to the project in the first place, despite being expected to play Freddie Mercury.
It was believed by many that Baron Cohen would play Mercury when the film was first announced in 2010, but he eventually exited the project three years later.
At the time, it was reported that the actor and Queen, who had script and director approval, were not able to agree on the style of movie they wanted to make.
Baron Cohen also said that guitarist Brian May is an "amazing musician" but "not a great movie producer."
After the film was released last year, May claimed that it would have been a "disaster" if Baron Cohen had taken the lead role.
However, producer Graham King has now said that Baron Cohen was never officially signed up, and that eventual star Rami Malek was the only person who actually agreed to play Mercury.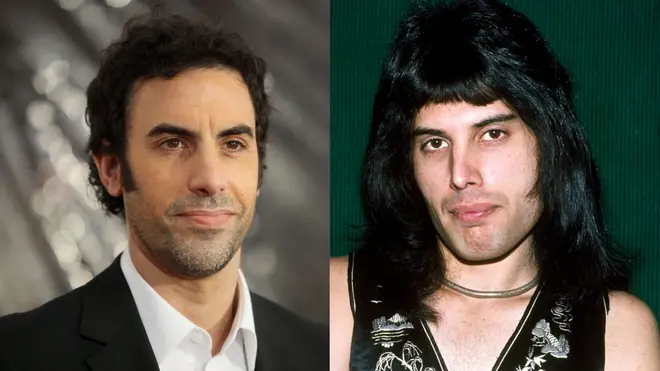 "There was a lot of talk about different people playing Freddie Mercury and no one was actually signed to play Freddie Mercury, no one was attached to play Freddie Mercury until Rami Malek," King said at the Producers Guild Awards Nominees Breakfast.
King also talked about the departure of original director Bryan Singer, and praised Rami Malek's ability to keep the film going.
"It's an unfortunate situation, with like 16, 17 days to go and Bryan Singer just had some issues, his mother was very sick, and he's the kind of guy that he needs to have 100% focus," he said.
"He just said, I want to hiatus the film, and deal with what he had going on in his life. And the studio wanted to finish the film.
"And of course, my job is to protect the film at any cost and that's what I was there to do."
He added: "We were such a family by then, Rami [Malek] was driving that train every morning. We just all did what we had to do to get the movie finished."
Bohemian Rhapsody went on to become the most successful musical biopic of all time, and won two Golden Globe Awards.