Martin Kemp still hoping for Spandau Ballet reunion despite Tony Hadley's refusal - watch interview
7 May 2020, 18:00 | Updated: 7 May 2020, 18:01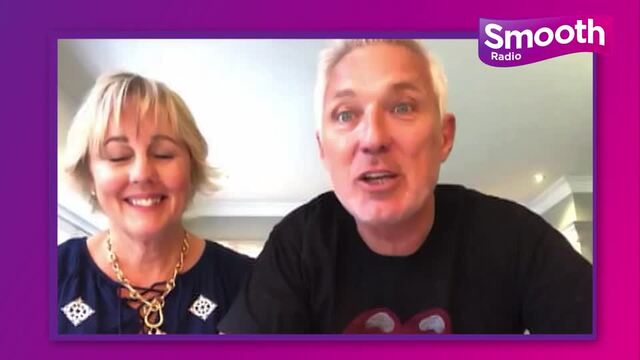 Virtual Coffee Break with Martin and Shirlie Kemp - full interview
In Smooth's latest Virtual Coffee Break, Martin and Shirlie Kemp had a lovely catch up with Jenni Falconer about new music, TV shows and the future of Spandau Ballet.
Jenni enjoyed a coffee with Martin and Shirlie about watching their son Roman on I'm a Celebrity, whether they would ever take part, and their roles in an upcoming spoof mockumentary starring Martin and his brother Gary.
Watch the full interview above.
Following Tony Hadley's departure from Spandau Ballet in 2017, the band briefly carried on with a new frontman, but in recent times have spoken of their hopes for Tony to make a comeback.
However, when Jenni caught up with Tony in our first Virtual Coffee Break, the singer made it clear that he has no plans to return to the band.
When asking Martin about the future of the group, he said: "I'm always up for it. It's a really weird thing. Sometimes— it's about ego a lot of the time. You know, it's people getting over arguments.
"Because I've grown up acting, I think I've worked with a lot of people that I don't quite get on with over the years. But you have to. So I think my look on it is different.
Martin Kemp responds to Tony Hadley about Spandau Ballet reunion chances
"I would do it tomorrow, because I know how many people want to see it out there. And that gives me a buzz. But trying to get everyone to do it tomorrow is difficult.
"But the way things are at the moment – Spandau, you know, we're very volatile. We're best friends when we're together, and we're not when we're apart. Trying to get us together is so difficult. Too many things have happened, and too many things have been said over the years that makes it so difficult nowadays."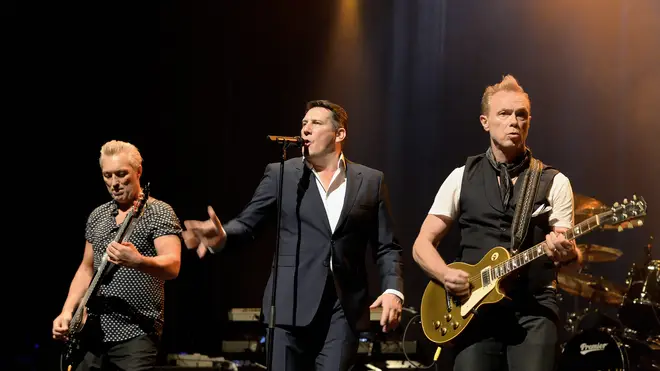 Martin also spoke about his upcoming TV mockumentary also starring his brother Gary. However, he explained that it was not meant as a spoof on Bros's hit documentary film After the Screaming Stops.
"It was actually written before the Bros documentary," he said. "That was a proper thing that went a bit haywire, and told the real story, which was really interesting. Gary and I… it's a proper comedy. It's a mockumentary, and it's made to make you laugh."
Describing it as "hysterical", Shirlie revealed she has a role in the series as herself, adding: "It's refreshing, because you haven't seen that type of humour for a long time."
The couple also spoke about watching their son Roman on I'm a Celebrity alongside Smooth's Kate Garraway, with Shirlie saying: "My only worry was watching your child be hungry, and if he was tearful.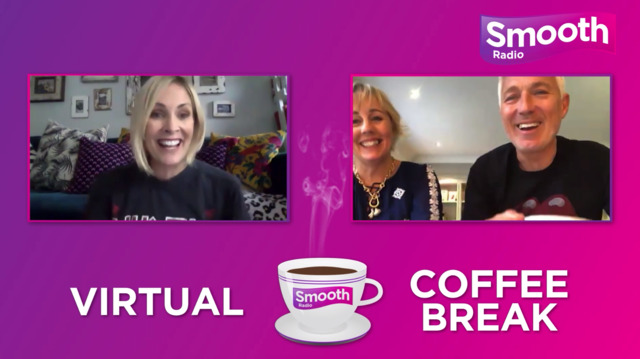 Martin Kemp reveals all about his upcoming mockumentary comedy
"As a parent— I've always felt sorry for the family who watch reality shows when that person is suffering. I usually think, 'Oh, the poor family, having to watch that.'"
Martin added: "Roman has grown up, since he was six years old, watching that first one. And to see him in the middle of that iconic jungle, making people laugh, and entertaining the UK, was just something really special. It was really special. It was lovely."