All Saints release cover of The Police's 'Message in a Bottle' with Sting - listen now
14 April 2020, 11:40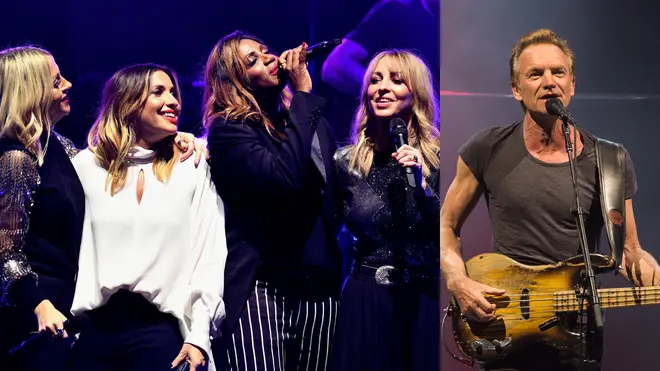 All Saints have returned for a special one-off single, and it's a fantastic cover of a '70s classic.
The 'Pure Shores' group have teamed up with Sting to release a cover of his band The Police's number one hit 'Message in a Bottle'.
The band - comprised of Shaznay Lewis, Melanie Blatt and Nicole and Natalie Appleton - have put their own spin on the 1979 classic.
Listen to their version below:
All Saints & Sting - Message In A Bottle (Official Lyric Video)
All Saints previously performed the song on Children in Need Rocks 2018, and have continued to include it in their live sets.
It is group's first release since their 2018 album Testament.
All Saints said: "We were in the studio working on a new arrangement of the song for a radio session and we decided to record what we had come up with.
"We were delighted when Sting heard our original demo and offered to add his vocals to the track."