When Whitney Houston brought crowd to their feet with surprise duet in final TV performance
9 August 2023, 12:34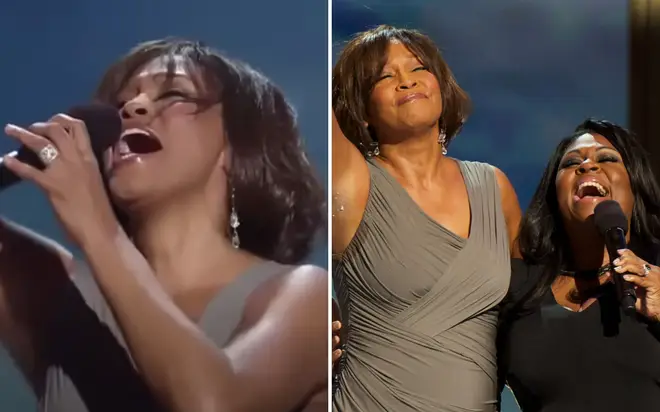 Whitney Houston's troubles towards the end of her life were well-documented.
The latter stages of her career with dogged by her destructive relationship with husband Bobby Brown and substance abuse.
She even took a step away from the limelight for six years to reevaluate and recover from the issues which overshadowed her stellar career in pop music and movies.
But Whitney Houston's talent always shone through despite the problems which tormented her - there's a reason why her nickname was "the voice" after all.
After her break from music, Whitney returned to the top of the charts around the world in 2009 with what would be her final album, I Look To You.
One of the best-selling artists of all time was back where she belonged, and her rightful place as a pop music legend was cemented.
But Whitney wasn't just celebrated as a pop star - her unique ability to sing and music influences meant she was beloved as much as an R&B and gospel singer too.
In December 2010, Whitney appeared on stage in a surprise performance that proved she was adored by gospel music lovers, as she sang on stage with friend and collaborator Kim Burrell at BET's 11th annual Celebration of Gospel.
Whitney brought the house down and gobsmacked the audience with her impeccable duet - little did they know it would be her final televised performance before her tragic death on 11th February 2012.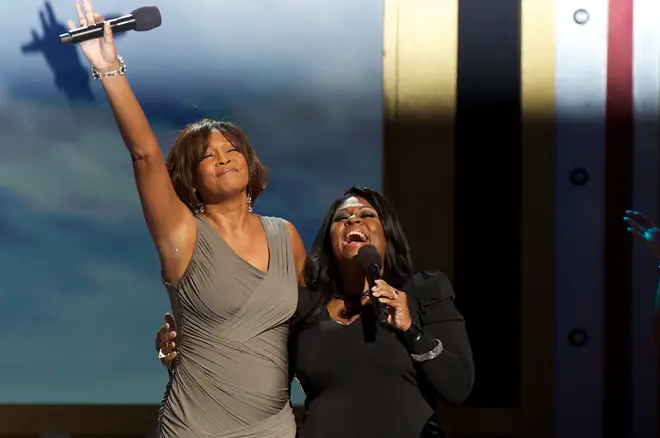 The cream of gospel talent was confirmed to perform at BET's 11th annual Celebration of Gospel in Los Angeles at the tail end of 2010.
The live show was pre-recorded at the Orpheum Theatre to be broadcast in January of the following year, and stars such as iconic diva Chaka Khan and Whitney's dear friend Kim Burrell were revealed as part of the lineup.
Burrell's performance stood out amongst the roster of gospel singers, as she was billed to perform 'I Look To You', the title track from - what would turn out to be - Whitney's final album.
But nobody had an inkling that the 'I Will Always Love You' singer would turn up unannounced that evening and perform her song alongside Kim.
You could tell that not one person in the audience that night knew either, given the sheer looks of disbelief and unadulterated joy when she appeared for the second half of the song.
Whitney Houston & Kim Burrel _ I Look to You _ HD 720p
Whitney's unique voice came through the speakers initially at the start of the second verse, though it wasn't until the curtain rose and revealed the star behind the voice that the audience went berserk.
No one expected an appearance from the 'One Moment In Time' megastar as she waltzed over to Kim, her voice soaring.
It was evident the duo had rehearsed beforehand, but even the most ardent of Whitney fans were shocked, which was clear given the thunderous applause.
After touring in support of her 2009 album, she'd received some criticism from the press about her troubles and how her voice had deteriorated. But she proved any doubters wrong with this epic display.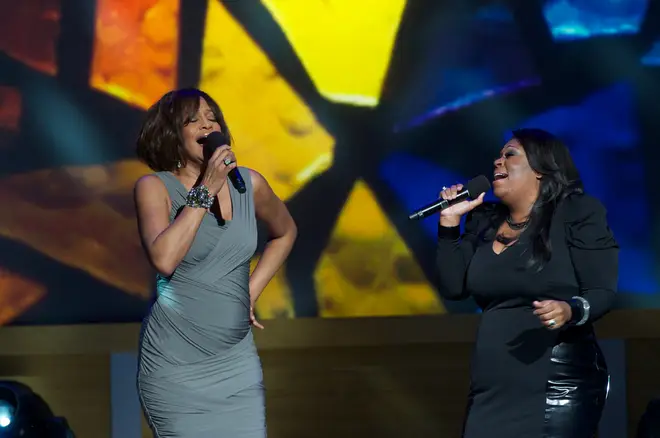 Throughout the duet, both Whitney and Kim ad-libbed about their deep bond and the struggles they've helped each other face.
It was the kind of support that Houston clearly needed after the negative reaction to her recent tour, which encouraged her to let loose and take the song into an extended encore.
Everyone in attendance hooped and hollered each time Whitney improvised with her vocal harmonics, remaining on their feet throughout.
When the emotionally-charged duet between two dear friends came to an end, nobody knew it would be the final time a Whitney performance would be broadcast to the world.
Her personal issues continued until her untimely death over a year later, but Whitney's singular talent and passion to communicate through music never left her.