Bobby Brown facts: Singer and Whitney Houston husband's age, children, songs and more revealed
22 December 2022, 14:59 | Updated: 22 December 2022, 16:20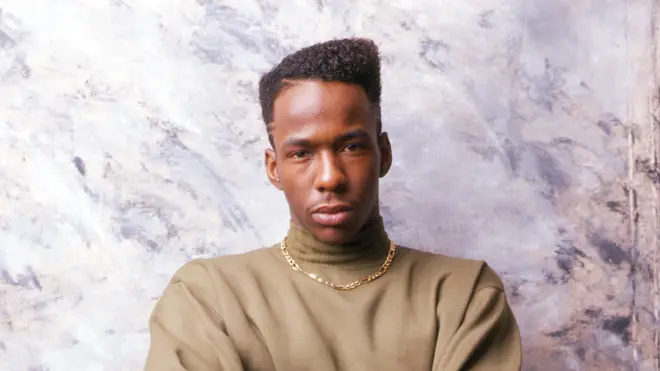 Bobby Brown was one of the most famous names in music in the late 1980s and early 1990s.
He is known as one of the pioneers of the new jack swing sound - a mix of hip-hop and R&B.
Bobby Brown began his career in the R&B pop group New Edition, from 1978 until his departure in 1985.
Launching a solo career, Bobby Brown had particular success with his second album Don't Be Cruel in 1988, including the number one hit 'My Prerogative' and the Grammy Award-winning 'Every Little Step'.
In 1995, he scored a big UK hit single with the remixed version of his song 'Two Can Play That Game'.
His relationship and marriage to pop superstar Whitney Houston kept the couple in the headlines, with his behaviour and influence on the singer often attracting criticism.
How old is Bobby Brown and where was he born?

Bobby Brown - My Prerogative

Full name Robert Barisford Brown, Bobby was born on February 5, 1969. He celebrated his 53rd birthday in 2022.

He was born in Boston, Massachusetts, and was one of eight children. His mother Carole was a substitute teacher, and his father Herbert Brown was a construction worker.

How did Bobby Brown meet Whitney Houston and when were they married?

Whitney Houston and Bobby Brown. Picture: Getty

Bobby Brown first met Whitney Houston at the Soul Train Music Awards in 1989.

Their friendship quickly developed into a romance. In 1991, Brown proposed to her, and the couple married at Whitney's estate on July 18, 1992.

The couple later collaborated on the single 'Something in Common'.

However, throughout their marriage, there had been rumours of infidelity on Brown's part, as well as drug use, and an incident where Brown was accused of hitting Whitney

In 2003, Bobby Brown was charged with battery, after a fight with Whitney.

Whitney Houston is joined by her husband, singer Bobby Brown. Picture: Getty

In 2006, Whitney filed for legal separation and then a divorce. This was finalized in 2007, with Whitney receiving custody of their 14-year-old daughter.

Three years later, Whitney told Oprah Winfrey that she sometimes used drugs with Brown, saying that he had "laced marijuana with cocaine", and that he had been abusive during their marriage.

After Whitney's death in 2012, Bobby Brown appeared at her memorial service in New Jersey, but was asked to leave by the family's security.

How many children does Bobby Brown have?

Whitney Houston, Bobby Brown and their daughter Bobbi Kristina. Picture: Getty

Whitney and Bobby had one child together. Bobby Kristina Brown was born March 4, 1993.

Bobby Kristina became a reality television star and singer. She was 14 when her parents divorced and Whitney gained custody.

In January 2015, she was tragically found unconscious in a bath in her home. After being in a coma for nearly six months, she died on July 26, 2015, aged 22.

Her partner Nick Gordon was later found responsible in a wrongful death lawsuit and ordered to pay $36 million to her estate.

Bobby Brown has fathered seven children in total. His eldest, Landon, was born to Melika Williams in 1986.

Landon Brown, Bobby Brown and and La'Princia Brown in 2022. Picture: Getty

(L-R) Landon Brown, Bobby Brown Jr., and Bobby Brown in 2018. Picture: Getty

He has two children with Kim Ward: daughter La'Princia (born 1989) and son Bobby Brown, Jr (born 1991).

He also has three children with wife Alicia Etheredge: son Cassius (born 2009), and daughters Bodhi (born 2015) and Hendrix (born 2016)

In November 2020, his son Bobby Jr was found dead in his home, aged 28.

inger Bobby Brown (C) pose with his family members Alicia Etheredge-Brown (L), Bodhi Brown, Hendrix Brown, and Cassius Brown in 2018. Picture: Getty

Is Bobby Brown married?

Alicia Etheredge and Bobby Brown in 2013. Picture: Getty

Bobby Brown and Alicia Etheredge became engaged in May 2010, when he proposed during a show at the Funk Fest in Jacksonville, Florida.

The couple married in 2012, in Hawaii.