Whitney Houston hologram concert will tour the UK next year
3 September 2019, 10:37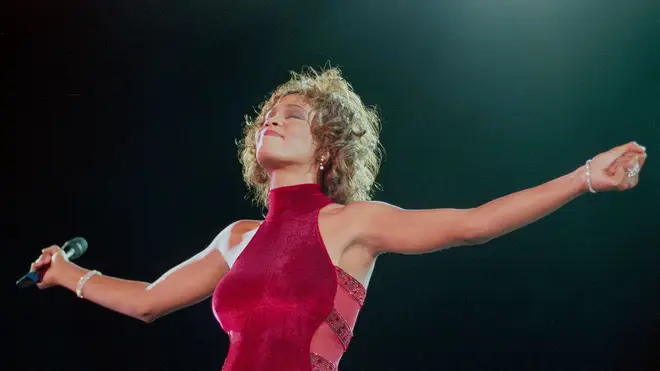 A hologram concert of the late Whitney Houston has been announced for a UK tour in 2020.
The new show will launch next year and is being put on by Base Entertainment, the company who previously arranged hologram tours featuring Buddy Holly and Roy Orbison.
The same company were also responsible for developing an Amy Winehouse tour, before plans were halted after backlash from Amy's fans.
Whitney has seen a music resurgence this year with Kygo's remix and release of 'Higher Love' scoring a number one in the charts, along with racking up more than 30 million views online.
The 48-year-old star passed away after being found drowned in a hotel bath in 2012 with drugs in her system, with new fans never getting the chance to see Whitney perform live.
Speaking to Music Week, marketing boss Seth Faber of Primary Wave said: "It will be an incredible show.
"So much effort has gone into making the show as authentic as possible. It's going to be a phenomenal experience."
Pat Houston, the sole executor of Whitney's estate, previously discussed plans for a musical and a "Vegas-style spectacle".
Confirming the news, Pat said: "Before she passed, there was so much negativity around the name; it wasn't about the music anymore.
"People had forgotten how great she was. They let all the personal things about her life outweigh why they fell in love with her in the first place."