Kevin Costner pays sweet tribute to Whitney Houston to mark The Bodyguard anniversary
26 October 2022, 14:40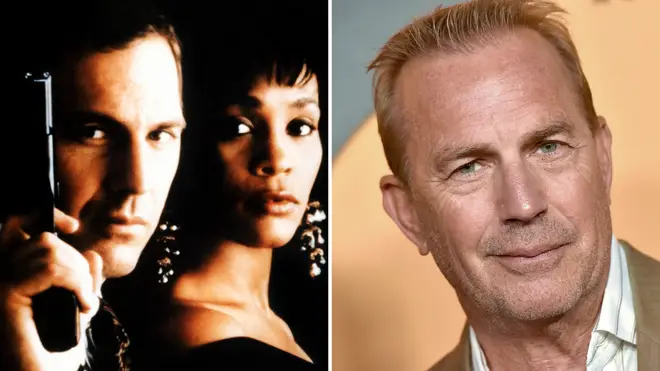 Kevin Costner has remembered his good friend and former co-star Whitney Houston in an emotional Instagram post.
Kevin famously starred opposite late singer Whitney in the 1992 film, which became a massive hit around the world. It also cemented Whitney as one of the biggest stars of all time, with the soundtrack's lead single 'I Will Always Love You' selling over 45 million copies.
30 years on, fans are marking the anniversary, including special cinema screenings.
Kevin Costner shared the news of a special event on Instagram, writing: "In November, 30 years after its first premiere, The Bodyguard will be returning to theatres.
"I couldn't be more excited that we all get to re-experience this film and the magic that happened when Whitney stepped in front of the camera.
"I hope you'll join us in celebrating this movie and her legacy."
Kevin and Whitney remained close friends after filming, and he even gave the eulogy at her funeral after she died in 2012, aged just 48.
The Bodyguard will be shown at cinemas on November 6 and 9 around the world. Head here for all the details.