The Bodyguard is coming back to cinemas for its 30th anniversary
22 September 2022, 11:37 | Updated: 24 September 2022, 15:05
The Bodyguard special 30th anniversary trailer
Whitney Houston and Kevin Costner's classic is having a special celebration.
Starring Whitney Houston and Kevin Costner, The Bodyguard was an absolute phenomenon when it was released back in 1992.
It not only stormed the movie box office, becoming the tenth-highest-grossing ever film at the time, but its soundtrack is also still the best-selling of all time with over 45 million copies sold.
If you've only ever seen the film on scratchy video or streaming on your TV at home, now you'll get the chance to see it on the big screen – but you'll have to be quick.
The Bodyguard is coming back to cinemas only on Sunday, November 6 and Wednesday, November 9 to mark its 30th anniversary.
Following the screening of the classic movie, the production will finish with a musical compilation celebrating the legacy of its lead star Whitney Houston, who tragically died in 2012 at the age of 48.
Smooth's Untold Stories: Kevin Costner's beautiful relationship with "one true love" Whitney Houston revealed
Tickets for this special celebration go on sale next Wednesday, September 28, and you can sign up for updates at The Bodyguard30 website.
"The Bodyguard's story and songs are indelibly etched on the hearts of movie and music fans all around the globe," said Trafalgar Releasing exec Kymberli Frueh.
"We are pleased to partner with Warner Bros. to bring this anniversary celebration to fans."
Also coming to cinemas this year is Whitney Houston biopic I Wanna Dance With Somebody, which will star British actress Naomi Ackie in the lead role.
Despite being released nearly three decades ago, The Bodyguard has never really gone away, and a remake is currently in the works, written by Tony-nominated playwright Matthew López.
The original has continued to be a favourite on home release and streaming, while it enjoyed a successful limited cinema release in 2012 to mark its 20th anniversary.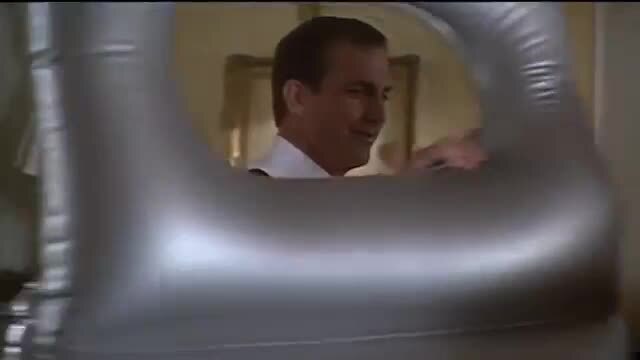 The Bodyguard movie trailer
The film spawned a stage musical spinoff the same year, which opened at London's Adelphi Theatre on the West End and starred Heather Headley as Rachel Marron, the role made famous by Whitney Houston.
Singer Alexandra Burke took on the part for two UK tours, while Beverley Knight played the role for the show's West End return in 2016.
The Bodyguard also toured the world, with productions in the US, China, Australia and beyond.