Global's Make Some Noise Emergency Appeal raises £1.7 million
23 June 2020, 16:15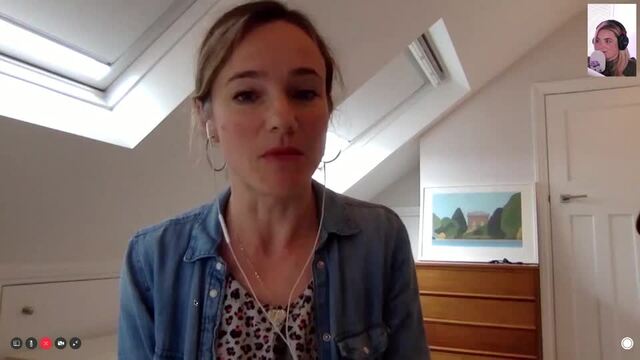 Global's Make Some Noise Emergency Appeal
Global's Make Some Noise, Smooth's charity, has so far raised £1,711,241 for those hit hardest by coronavirus in our communities.
Global's Make Some Noise launched an Emergency Appeal to raise money for small charities helping those experiencing grief, poverty, domestic abuse, loneliness, illness and mental health problems, as well as carers and care workers. The Emergency Appeal Week took place last week featuring a range of special fundraising activities.
Last week, listeners across Global's radio stations were given opportunities to win some spectacular prizes. Ed Sheeran, Tony Hadley and Robbie Williams gave away tickets, and there were also giveaways for the likes of Lewis Capaldi and Freya Ridings.
Chris Martin, Olly Murs and Gary Barlow were just some of the artists who backed the Appeal and donated prizes to Global's Make Some Noise charity auction.
Our presenters also donated a range of prizes, including Smooth's Myleene Klass, Angie Greaves and Tina Hobley.
Very.co.uk have created a limited edition charity T-shirt donating a proportion of the sales to Global's Make Some Noise. The T-shirt slogan 'Love and Hope – In this together' reflects the sentiment of the Emergency Appeal and is now on sale via Very.co.uk.
Kindred, have created a rainbow collection of items from face masks to caps, totes bags and baby items, donating all NET proceeds to Global's Make Some Noise. Whilst, ToyAid, is running a campaign until the end of June asking people to "Buy Toys for Make Some Noise."
Emma Bradley, Director of Global Goodness, said: "We're so grateful to everyone who has come together with Global's radio brands in recognition of small, local charities doing vital work in our communities. The work of these organisations has never been of higher importance since the outbreak of Coronavirus.
"Together, we have raised a phenomenal amount so far but these charities will continue to need our support in the months ahead as demand for their services grows further. The pandemic has had an unprecedented effect on our communities, but we can support those in need by helping small charities continue their critical work."
Global's Make Some Noise Emergency Appeal is still open to donate.
Since its launch, Global's Make Some Noise has raised over £20 million for incredible charities and projects. Global's Make Some Noise Emergency Appeal is supported by HSBC UK.
Thank you for your incredible support.
#MakeSomeNoise www.makesomenoise.com