Mary Poppins Returns: trailer, cast, plot, release date and all the details
17 September 2018, 14:36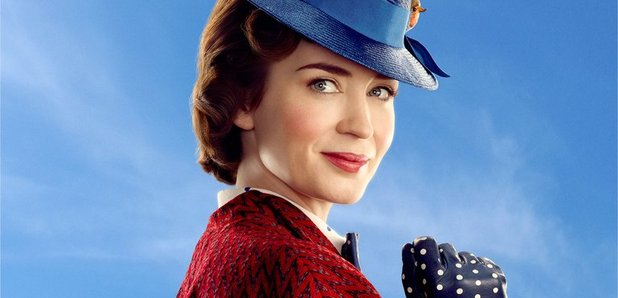 53 years after the original Mary Poppins wowed audiences around the world with her magical songs (and umbrella), she's coming back!
Mary Poppins Returns will be a sequel to the classic Disney movie starring Julie Andrews, and that's quite an exciting prospect.
But who's starring in it? What's the story? Here's everything you need to know about the film so far...
Mary Poppins Returns release date: When is it out at cinemas?
The sequel will be out in time for Christmas, and will be released on December 21, 2018 in the UK. It will come out on December 19 in the US.
Mary Poppins Returns trailer: Are there any teasers?
Yes! The first official trailer was released during the 2018 Oscars, and it shows the grown-up Banks children reunited with their formy nanny:
Before this, Disney released this little teaser showing actress Emily Blunt as the title character:
A new trailer featuring plenty more Emily Blunt as Mary, plus teasers for the music in the film and a glimpse of Meryl Streep and Dick Van Dyke was released on September 17:
Another teaser shown exclusively at Disney's D23 convention featured Jack the Lamplighter (Lin-Manuel Miranda) helping Michael's son fly a kite. and Dick Van Dyke dancing on a desk.
It also featured Michael (Ben Whishaw) and Jane (Emily Mortimer) reminiscing about their childhood. "Those things when we were younger, they didn't really happen?" Jane says. "No," Michael replied. "Ridiculous," Jane adds, with Mary floating behind them.
Mary Poppins Returns cast: Who is starring?
Emily Blunt will take on the role of Mary Poppins, having previously starred in the Disney musical Into the Woods.
Ben Whishaw (Skyfall, Paddington) and Emily Mortimer (Hugo) will play grown up versions of Michael and Jane Banks from the first movie.
Meryl Streep will feature as Mary's cousin Topsy, while Lin-Manuel Miranda (the man behind the musical Hamilton) will play a lamplighter called Jack.
Dick Van Dyke is also back! He'll be playing Mr Dawes Jr – the son of the grumpy bank director he played in the original film.
Dame Angela Lansbury has also joined the cast, along with Julie Walters, Colin Firth, David Warner and others. Pretty impressive!
Mary Poppins Returns plot: What is it about?
The film will be set 25 years after the first movie in 1930s London. Jane and Michael Banks are now grown-up, and Michael still lives in the house on Cherry Tree Lane.
He lives there with his three children: Annabel, John, and Georgie, and the housekeeper named Ellen.
After Michael suffers a personal loss, Mary Poppins returns to the Banks family with her friend, street lamplighter Jack, and eccentric cousin Topsy.
Mary Poppins Returns images: Are there any other teasers?
A few!
Entertainment Weekly revealed several shots from the movie, giving us our first look at Emily Blunt's nanny.