The Pointer Sisters' 10 greatest songs ever, ranked
11 October 2022, 11:42 | Updated: 1 January 2023, 13:09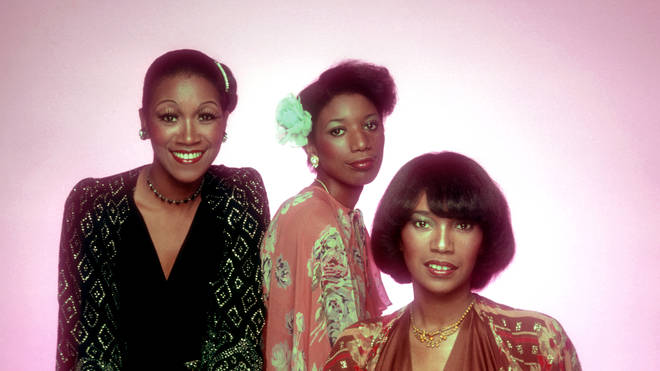 The Pointer Sisters were one of the most successful soul and disco groups of the 1970s and 1980s.
Featuring various lineups of different Pointer family members, the group reached their peak in the early-to-mid 1980s, and sold millions of records around the world.
Following the sad passing of Anita Pointer, here are just a handful of their best songs that promises to kickstart any party.
'Yes We Can Can'

This funk classic was released in 1973 at the beginning of the Pointers' career.

The song, written by Lee Dorsey, is socially conscious, and features background vocals by three of the sisters while Anita Pointer sings lead vocals.

'How Long (Betcha' Got a Chick on the Side)'

The lead single from their 1975 album Steppin', this song deserves to be in this list on the title alone.

'Should I Do It'

This was originally a minor country hit in 1981 for Tanya Tucker, before the Pointer Sisters took it on a year later.

Their version became a US top 20 hit, with Ruth Pointer saying it was "an ode to the early '60s girl groups in the vein of the Shirelles and the Chiffons."

'He's So Shy'

This 1980 track gave the Pointers' a much-needed comeback, and set the benchmark for their electronic-inspired 1980s output.

It was written by Tom Snow with legendary songwriter Cynthia Weil. Although the title recalls the classic 'He's So Fine' by the Chiffons, the song was in fact conceived as 'She's So Shy' and was originally intended for Leo Sayer.

'Dare Me'

This synthpop track was written by Nashville-based songwriters Sam Lorber and Dave Innis. Innis, who later became a founding member of Restless Heart, said was written with the Pointer Sisters in mind.

He said: "Sam Lorber and I... did try to put ourselves in the place of what a gal might be thinking... not specifically trying to be a Pointer Sister, but a song written from a female perspective, for sure. There are certain things that are more gender specific and gender appropriate... certain things that a woman can say that a guy's not going to be able to get away with saying."

'Fire'

Bruce Springsteen wrote 'Fire' as a song which could be recorded by his idol Elvis Presley. It was written after Springsteen saw Elvis perform in 1977. Springsteen said: "I sent [Elvis] a demo of it but he died before it arrived."

The Pointer Sisters recorded the most famous version a year later. On hearing the demo, which featured a deep Elvis-type vocal, Anita Pointer told producer Richard Perry: "It's too low for me: I guess you want Ruthie to sing it" to which Perry replied: "No – I want you to sing it."

'I'm So Excited'

Possibly the Pointer Sisters' most famous song, this upbeat classic has been used in countless TV shows, movies and adverts since its release in 1982.

Perhaps surprisingly, it only reached number 11 in the UK, but it remains one of their signature songs.

'Jump (For My Love)'

It's physically impossible to hear this song and not think of Hugh Grant showing off his dance moves in Love Actually.

A top 10 hit in both the UK and US, it was also a number two success for Girls Aloud in 2003.

'Automatic'

This was the Pointer Sisters' first hit to feature Ruth Pointer's distinctive low contralto as the lead. The song was an amusing take on the way technology was becoming an increasingly dominant part of music in the 1980s.

It became one of the trio's biggest hits, especially in the UK, where it hit number two. It was later featured on the soundtrack of the 1980s-set Grand Theft Auto: Vice City, on the Wave 103 radio station.

'Slow Hand'

This intriguing mix of soul, country and pop gave The Pointer Sisters a number two hit in the US in 1981.

The sultry ballad was not written with the group in mind however, as co-writer John Bettis said that the trio were "were the furthest [act] from [the composers'] minds".